Lee Hana and Ahn Sung-ki pair up in Fair Love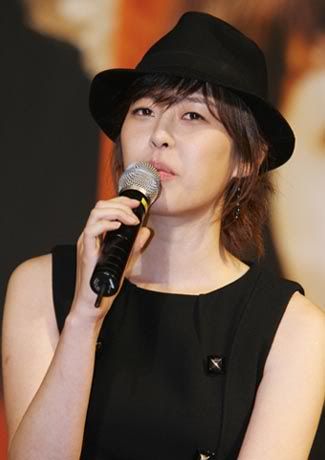 Lee Hana (Le Grand Chef) is currently appearing in the new MBC drama Triple, but also has an upcoming film project as well, in which she stars opposite top veteran actor Ahn Sung-ki (The Divine Weapon). The movie is Fair Love [페어러브] and recently completed filming.
In the movie, Ahn plays a lonely single man, while Lee Hana is his friend's daughter; their meeting helps him rediscover the meaning of his life. I'm guessing that doesn't happen right away, as Lee Hana's character steals money from Ahn's character and hides for eight years, only returning after hearing her father is suffering from cancer. Ahn Sung-ki plays a man who has worked his whole life in a cramped workshop repairing cameras, who receives a request from his dying friend to watch over his daughter.
Lee Hana said of this role, "It's like a dream for me just to be able to act with national actor Ahn Sung-ki, whom I respect. I was able to learn a lot from him, and really enjoyed the time spent filming this movie, which allows me to show a new side to myself."
I've expressed a bit of hesitation over Lee Hana's portrayal of the coach character in Triple (too listless in a cast of bright, lovable types), but this kind of character in this kind of melodrama may suit her a lot better. And working with Ahn Sung-ki is quite a coup for her, I think.
Fair Love is aiming for a theatrical release later this year.
Via My Daily
RELATED POSTS
Tags: Ahn Sung-ki, Lee Hana