Newest posters for Friend, Our Legend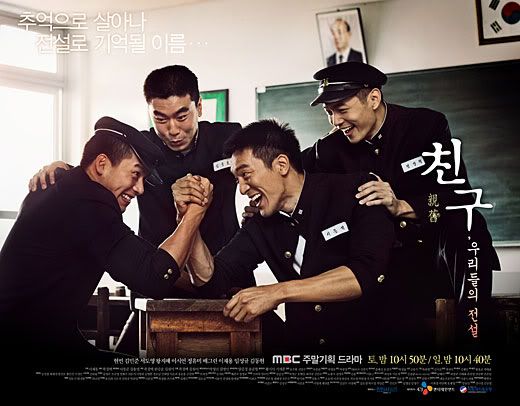 Are you excited for the new drama Friend, Our Legend?
If you're not, that's okay. I'm not, either, despite (or perhaps because of) all the hype. But there are a lot of dramas that I didn't expect to like initially that I did in the end, so I won't make a call until it's aired. And that'll be soon — with the weekend drama Strike Love meeting an ignominious end, Friend, Our Legend will be airing a little sooner than originally planned; it premieres on Saturday, June 27, on MBC.
Here are the three other new posters that were just released (I'd seen some of the images before, but I suppose they're new as posters):
RELATED POSTS
Tags: Friend, Hyun Bin, Kim Min-joon, Lee Shi-un, Seo Do-young, Wang Ji-hye