Scenes from youth action film Bisang
Kim Bum and Kim Byul's new "youth action film" Bisang [비상] is busily filming and has been releasing stills (such as these previously posted photos of the two actors' kiss scene).
Kim Bum plays "Shi-bum," an aspiring movie actor whose first love is "Soo-kyung," played by Kim Byul. The latest action stills (see below), shot last week, are taken from scenes that required wire work; Kim Bum filmed the action without a stunt double as he jumped from a building 20 meters high.
The scene results when Shi-bum and a friend are hiding in parking lot to evade a school gang; upon receiving an urgent phone call by Soo-kyung, he jumps down from the high building to rush to her.
Although Kim Byul wasn't shooting that day, she came out to the set to cheer on her co-star and also take interviews. She explained her character, a student who comes from a tough family background, and had words of praise for her young co-star: "As we work together, I'm discovering Kim Bum's masculine, tough side. He didn't shy away from doing the wire action himself, and his passion is really impressive."
Aside from the action sequences, the film features plenty of "affectionate, genuine melodrama acting" between the two leads.
Bisang is described (rather loosely) as a portrait of young people who hold fast to the tie between love and hope, and will release in September. (This means that while Kim Bum is shooting Bisang first, we'll actually get to see him next on television instead, in his drama series Dream, which airs this summer following Ja Myung Go.)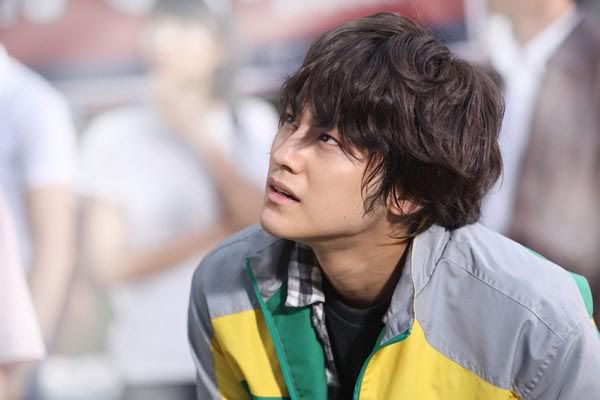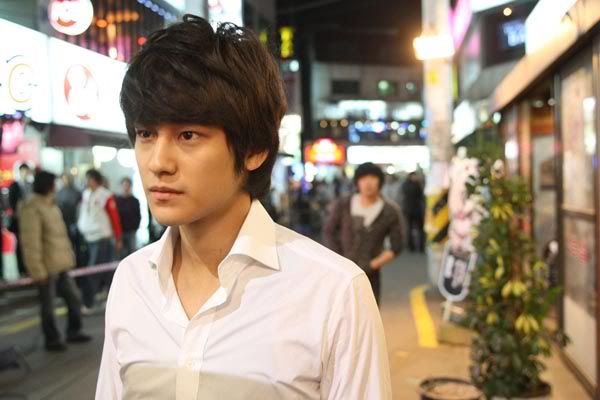 Via Mk.co.kr
RELATED POSTS