Stills from Partner's courtroom
KBS's Partner is readying for its premiere next week and, to whet our appetites some more, has released yet more stills from the drama, which feature its stars goofing off together on set.
Following the end of Accidental Couple this week, Partner pairs Kim Hyun-joo with Lee Dong-wook in an opposites-attract story in a high-powered law firm setting. These stills were filmed in the drama's courtroom set, located in Paju.
Producers boasted pride in the compatibility of their leads, who have been playing well off each other both onscreen and off as they rest between takes: "It's not just with their acting, but they're also perfect partners in joking around."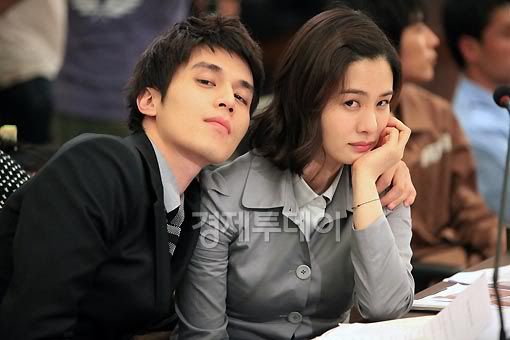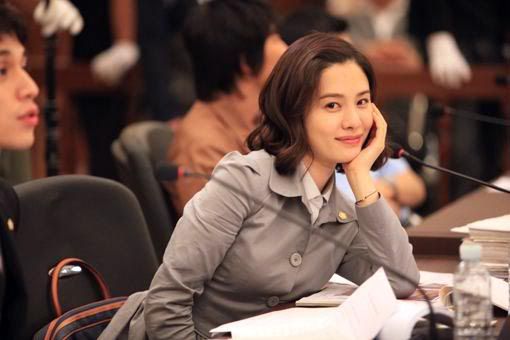 Meanwhile, the production also recently released a few shots of supporting leads Choi Chul-ho and Honey Lee from their recent swimming-pool shoot. In the drama, they play lawyer colleagues who develop a romantic storyline.
RELATED POSTS
Tags: Choi Chul-ho, Honey Lee, Kim Hyun-joo, Lee Dong-wook, Partner