Bae Soo-bin is Aeja's hapless boyfriend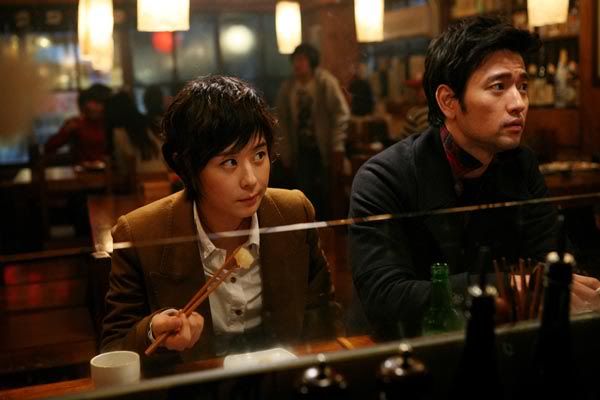 Bae Soo-bin just wrapped his previous role as the much-loved Jun-sae character in Brilliant Legacy, but he takes a completely different turn with his latest role as Choi Kang-hee's man in the movie Aeja [애자], where Choi plays the title character.
While his Brilliant Legacy image was gentle and supportive, the "Chul-min" character he plays in Aeja is rather pathetic. His good job as a home-shopping channel producer and his good looks make him well-liked among other ladies, but once he's in front of his overbearing girlfriend Aeja, he's reduced to a hapless, klutzy guy who is devoted to her. In a word, he's whipped. Bae Soo-bin is reportedly drawing notice for his laugh-inducing performance as the sad-sack boyfriend.
Aeja, meanwhile, is a 29-year-old woman who was called "the Tolstoy of Busan" in high school and dreams of being a novelist, but has found herself stuck in Seoul working for a small local paper. She's got a heap of debts and her talk of writing a novel becomes an excuse to wander from job to job. In exasperation, her mother tries to marry off her immature daughter.
Aeja looks like a quirky comedy and plans to release later this year.
Via Hankyung
RELATED POSTS
Tags: Bae Soo-bin, Choi Kang-hee