Filming to resume for Swallow the Sun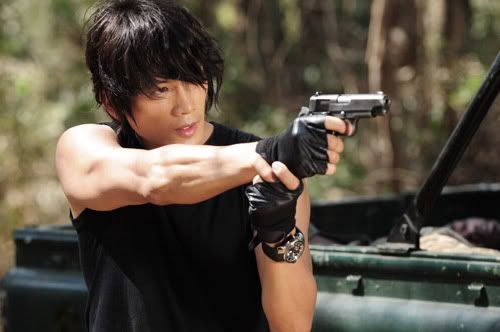 The drama's lead, Ji Sung
The production of the new drama Swallow the Sun, which had recently been shut down after staffers came down with swine flu, is ready to get back to work: shooting resumes on July 11.
However, this will occur with one concession, which is an extension of the quarantine for the drama's original crew members. According to instructions by the Center for Disease Control, staffers were to remain isolated at home until nighttime on the 11th. However, because of a relapse of the illness, the production has decided, in accordance with requests from those in Jeju Island and from the CDC, to extend its delay until the 13th. To work around this, new staffers will be brought in from Seoul to start filming on the afternoon of the 11th.
I agree with comments that the swine flu scare has generally been blown out of proportion, but I think the extended quarantine speaks to the public's worries more than fears of actual contagion. As one production rep explained, "The team currently sequestered in Jeju Island will for the time being continue to be sequestered so as not to cause misunderstandings with the country's citizens and Jeju residents."
A pre-show special for Swallow the Sun aired this Wednesday, followed by Episode 1 on Thursday. I haven't seen it yet (it's downloaded, ready to be watched, though) but it pulled in a pretty decent first showing with a 14.8% rating, which beat out both Partner and Triple. But first episode numbers are often misleading, so we'll see the real competition heat up next week.
Via Star News
RELATED POSTS
Tags: Ji Sung, Lee Wan, Sung Yuri, Swallow the Sun