Heading to the Ground holds first script reading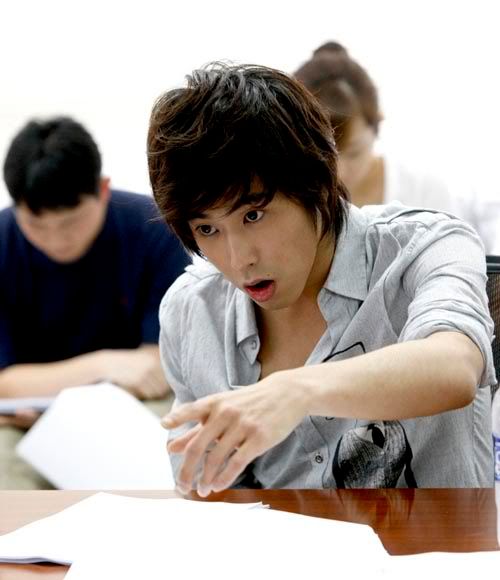 With casting complete, production is proceeding for MBC's soccer drama Heading to the Ground [맨땅에 헤딩], which recently held its first script reading in Ilsan, Kyunggi province.
Among the actors present were the drama's lead star U-Know Yunho of idol band Dong Bang Shin Ki, who had just arrived from a trip to Japan, as well as Go Ara (Who Are You), Lee Yoon-ji (Pure 19), and Lee Sang-yoon (I Love You, Don't Cry).
Yunho plays passionate soccer player "Cha Bong-kun," and reportedly spent over six hours in a phone call with one of the writers to get an in-depth analysis of his character and understanding for his motivations. Meanwhile, Go Ara plays "Kang Hae-bin," the daughter of the team owner who wants to prove herself and achieve her own success as a sports agent.
Director Park Sung-soo (Ruler of Your Own World) had words of praise for his actors, while writer Kim Sol-ji said that she's looking forward to seeing the progress unfold.
Heading to the Ground follows horror drama Hon on Wednesdays and Thursdays, and airs its first episode on September 9.
Via Star News
RELATED POSTS
Tags: Go Ara, Heading to the Ground, Lee Sang-yoon, Lee Yoon-ji, U-Know Yunho