Nam Sang-mi's supernatural horror thriller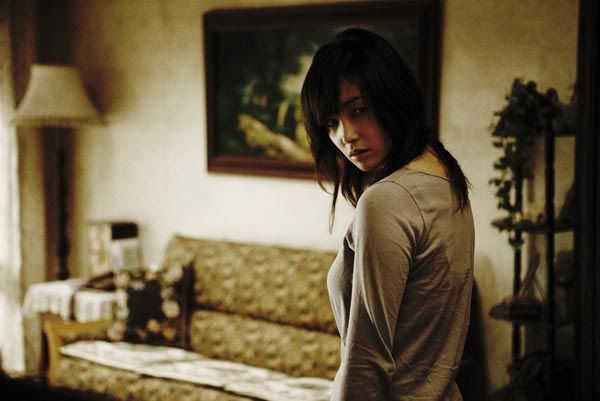 Nam Sang-mi's newest is a mystery horror film, which is literally translated to Faithless Hell [불신지옥, Bulshin Jiok] (which may not be the eventual English title it takes on). It has now fixed upon a release date in the prime summer horror season: August 13.
The film had initially been named Scream [비명], but I think the newer title is more apt for the cult-related storyline; the movie is described as a religious supernatural horror. (eep! That just happens to be the brand of horror I most fear.) Nam Sang-mi plays a woman whose religious younger sister goes missing, and the subsequent search leads her to deeper secrets and more people's deaths.
Nam Sang-mi has starred in numerous dramas (Gourmet, Time of Dog and Wolf, Bad Family, Sweet Spy), but this will be her first lead film role. It sounds like the movie was a bit of a physical strain: while filming, she sustained injuries to discs in her back and her ankle. Co-starring is Ryu Seung-ryong (Level 7 Civil Servant, Painter of the Wind) as a police detective, and child actress Shim Eun-kyung (Legend, Hwang Jini) again flexes her horror muscles (she was in the 2007 horror film Hansel & Gretel), playing a normal-looking girl who mysteriously begins to predict people's deaths following a car accident.
Via My Daily, Asia Today
RELATED POSTS
Tags: horror movies, Nam Sang-mi, Ryu Seung-ryong, Shim Eun-kyung