Tamna the Island on MBC weekends
There's an interesting new drama taking over the MBC weekend drama slot from Chae Rim's Job Well Done, which is, sadly, getting a shortened run. Due to health concerns of its writer Park Ji-hyun, Job Well Done will not run for the originally planned 50 episodes and will instead air its last episode on August 2.
The week following that, MBC will launch Tamna the Island [탐나는도다], which is produced by Group Eight and features a cast of fresh faces. Based on the preliminary info and stills, it looks like a comical sort of Robinson Crusoe–meets–Joseon era adventure romp set on Jeju Island. Quirky, for sure.
Tamna is a 20-episode miniseries based on a recently published manhwa of the same name. It stars Boys Before Flowers' Im Joo-hwan (who played Kim Bum's older brother) as well as Crush and Blush's Seo Woo.
Tamna the Island is set in 17th-century Joseon times as a young English castaway, William, comes to the island and meets the characters played by Seo Woo, Im Joo-hwan, and Lee Sun-ho (Snow Queen). The name "Tamna" refers to what is now called Jeju. (Here's some Wikipedia reading for the curious.)
At first, I thought it looked incredibly silly, but the more I read about Tamna, the more I'm drawn to it. Aside from the cute and plucky lead actors, directing is PD Yoon Sang-ho of Legend, with writer Lee Jae-yoon (about whom I haven't been able to find much).
According to producers, the drama portrays the life on the island in the 17th century, with its hard-working and self-sufficient women and, in contrast, relatively weak men. It's described as a "comic sageuk with a new format that hasn't been seen before."
William is played by 24-year-old French model Pierre Deporte — who has adopted a Korean name, Hwang Chan-bin — who you may recall was once featured on a special broadcast of the male counterpart to the Misuda (Chatting With Beautiful Women) talk show. He sure looks the part, doesn't he?
Seo Woo, who received a lot of praise (and some awards) for her role in Crush and Blush, plays a cheerful, outrageous diver. Im Joo-hwan's character comes from a distinguished noble family and is therefore completely stuck-up. Consider him a 17th-century chaebol. And while I shudder at the overplayed comparison of his character as a "Joseon-era Gu Jun-pyo," I suppose that's not too far from the mark; he bows his head to no one and is the type of guy all the girls sigh over.
(Still, with Legend's director and a completely new world, Tamna looks much more comical than Boys Before Flowers. At least it's my sincere hope that Tamna does its own thing, Group Eight's involvement notwithstanding.)
The drama airs its first episode on August 8.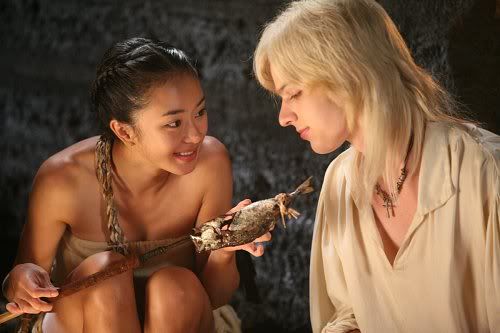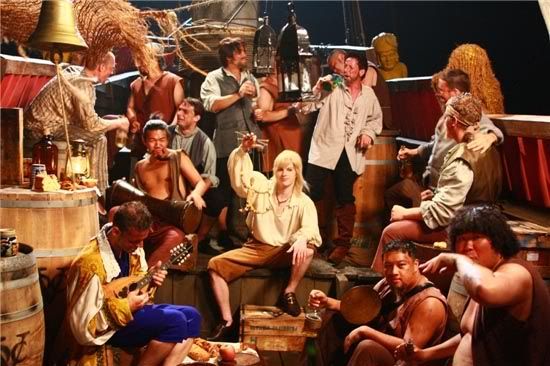 Via No Cut News, Asia Economy
RELATED POSTS
Tags: Hwang Chan-bin, Im Joo-hwan, Lee Sun-ho, Seo Woo, Tamra the Island