Go Soo models outerwear brand Merrell
I became a fan of actor Go Soo from his thriller drama series Green Rose, but that was a 2005 drama and he has been out of the public eye for several years as he fulfilled his military service. Although he was released more than a year ago, he has kept a low profile since then and is making a rather slow comeback. Which means Go Soo fans eager to see him back in action will have to make do with these new clothing ads for American outdoor sports brand Merrell. He appears in the ads, which were shot earlier this month, with new actress and Ha Jung-woo's girlfriend Gu Eun-ae.
When I say he's had a low profile, I don't mean he's been completely inactive — he took on a theater role for his first post-army job, and also acted in the movie Into the White Night with Sohn Ye-jin. However, the latter has yet to be released, and the former was inaccessible to all of us outside of the metro Seoul area.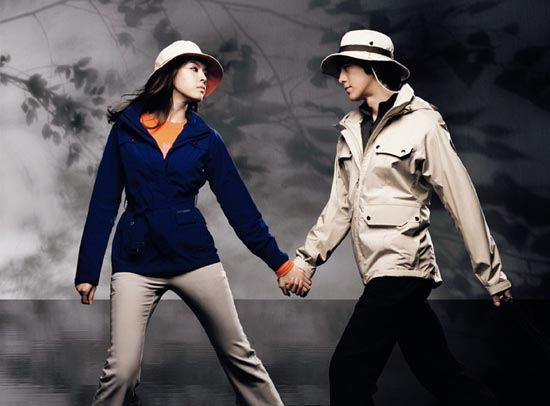 Via Hankyung
RELATED POSTS
Tags: Go Soo