"Heading" interview with U-Know Yunho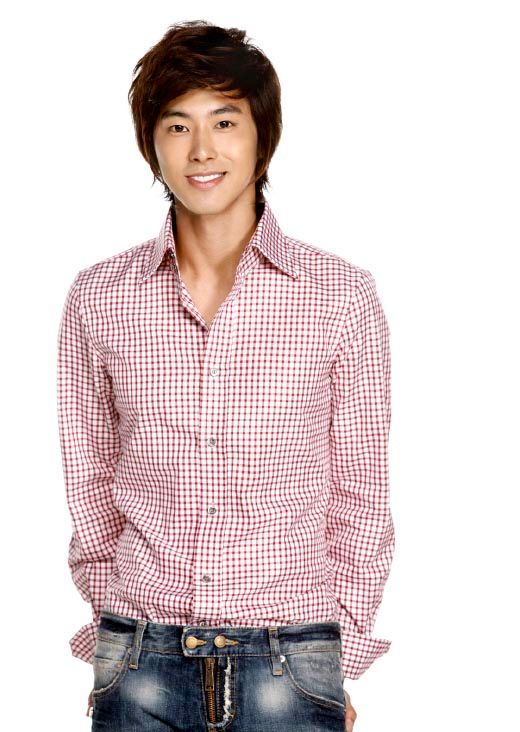 Filming is progressing and the premiere date nearing for the new soccer drama Heading to the Ground [맨땅에 헤딩], which features an idol star in his acting debut, U-Know Yunho. Casting an idol is nothing new, but putting him in a lead role for his first project makes him something of a wild card. Thus curiosity is building for this drama from the PD of the much-regarded series Ruler of Your Own World, Park Sung-soo. Will the idol star's debut role be strong enough to carry a drama? Will he pleasantly surprise, or fall short? Below is an interview with Yunho regarding his debut role.
"As I film Heading to the Ground, I feel myself maturing"

With his transformation into an actor still ahead of him, U-Know Yunho, the leader of Dong Bang Shin Ki, expressed these thoughts.

As U-Know Yunho takes his first stab at a traditional acting role in MBC's new Wednesday-Thursday drama Heading into the Ground, he said in a recent interview, "Like the drama's title, I feel like I'm also 'heading into the ground.'* However, I'm usually pretty fearless. That's why I like the title."
*The phrase "heading into the ground" uses the soccer term of heading the ball to describe taking on an obviously impossible challenge or working hard for nothing. Like banging one's head on the ground.
U-Know Yunho may be a big star as a lead member of Dong Bang Shin Ki, a group that has conquered Asia, but as an actor he is a rookie in his first role in Heading to the Ground. That is why from the moment he was cast, he threw himself into preparations and approached filming with more passion than anyone, explained the producers.

A Heading producer said, "When U-Know Yunho was staying in Japan for singer activities, he spoke on the phone with the writer for as much as six hours to analyze his character. On the set, he had close discussions and conversations with the PD to grasp the acting and worried extensively."

Heading to the Ground tells a miraculous success story of a poor but passionate soccer player Cha Bong-kun (U-Know Yunho), and also paints a picture of human triumph out of a low-class life. The drama premieres next month.

Following is a series of questions and answers with U-Know Yunho and the producers.
What do you think now, after being cast and working a month into filming?

After filming late into the night and going home, I find it new and exciting, so I want to go right back to the set. These days, I'm completely absorbed into the character, and I'm living as though Cha Bong-kun is really me. When he's shown as poor and good-for-nothing, it's so different from my usual appearance that I shock myself. [Laughs]

Also, I really like every member of the staff, which may be why I'm enjoying being on the set so much. Heading to the Ground is a drama where everyone in the staff is a main player. I'm just the representative in front who acts.

Of everything you've done so far, which scene is the most memorable?

There's a scene were I fall into the Han River at a depth of 5 meters. While I'm sitting on the land by the river, a ball comes flying at me and I head it out of instinct, and fall into the water. Not only is it deep, I was weighed down by weights, and since it was my first time in such an extreme experience, it stands out in my memory. A lot of staff members worked hard on the filming and I felt I'd accomplished something.

Have you ever experienced a "heading into the ground" before?

Of course. I've done it so much that I can't remember each time. [Laughs] Isn't the very act of me taking on an acting challenge an example of heading into the ground? To be honest, I'm pretty fearless. I don't get very afraid. That's why I really like the title.

Heading to the Ground gives me the feeling of maturing. Even as you grow, there are certain rites of passage you have to go through. When the drama is over, I will feel as though I've grown along with my character, Cha Bong-kun.

What is the response to your friends about your acting?

My friends say it's fun, but ask if it's okay for me to ruin my image like that. My parents told me to enjoy myself as I act. My fellow entertainers encouraged me to go for what I wanted to do and act to my heart's content.

What would you like to tell viewers before the drama premieres?

I hope they will watch and accept my acting. And look forward to me playing this passionate Cha Bong-kun character, with an open mind… [Laughs]
Via E Daily
RELATED POSTS