High Kick Through the Roof begins filming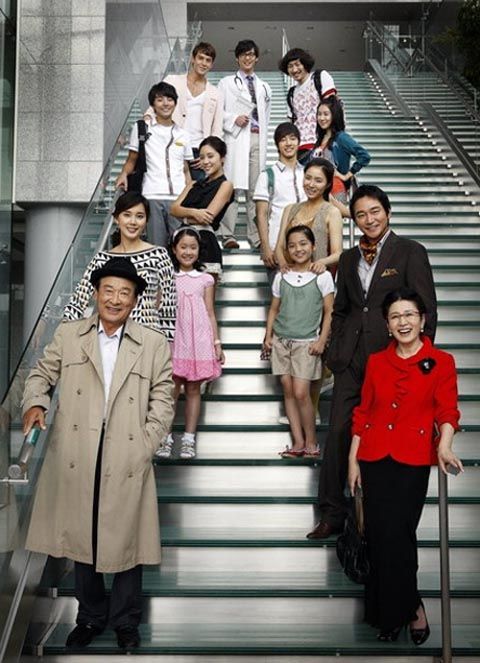 The upcoming High Kick Through the Roof, the new MBC sitcom brought to you by the makers of Unstoppable High Kick, started filming this month and has already put in its first all-nighter.
The family sitcom's first day on the set was August 20 at the Ilsan Dream Center in the city of Goyang. (The first outdoor shoot was on the 12th.) All of the main players were present, which includes grandparent characters Lee Soon-jae and Kim Ja-ok, parents Jung Bo-seok and Oh Hyun-kyung, and the younger cast including Daniel Choi (The World They Live In), Seo Shin-ae (Thank You), Shin Se-kyung (Queen Seon-deok), Hwang Jung-eum (We Got Married), Julien Kang (Dream), and new singer AJ.
The show is being called "High Kick 2," although it's not really a sequel and employs all new characters. What it has in common is its PD Kim Byung-wook, who is known for creating "syndromes" (pop-culture sensations) with his sitcoms, which may lack grand visual tableaux but are bolstered by interesting stories about ordinary families that draw in viewers.
High Kick Through the Roof will premiere on September 7.
Via No Cut News, Review Star
RELATED POSTS
Tags: High Kick Through the Roof, Lee Soon-jae, Seo Shin-ae, Shin Se-kyung, Unstoppable High Kick