Iris to be produced as a manhwa
KBS's "blockbuster action spy drama" IRIS [아이리스] is scheduled to premiere in October, but even before it unveils itself to the public, it has confirmed that it is producing another iteration: a manhwa by well-known manhwa-ka Lee Hyun-sae.
The decision to publish the new manhwa comes after negotiations between the drama's production company, Taewon Entertainment, and writer Lee's agency, Creek & River. The manhwa version will be set in the same world as the television series, but will follow different plotlines unique to the manhwa. The details of publication are still being worked out.
As we've seen, there have been lots of manhwas adapted for the screen, but this is a new instance of the reverse in action. There is heightened curiosity as to the outcome, as it has the potential to spawn a new business model.
Lee Hyun-sae is the manhwa-ka who created, among other titles, Strike Love (which was turned into an MBC drama this year) and golf-themed Buddy (set for a drama adaptation later this year).
Iris (the drama version) has been heavily hyped for a while, even before it cast such names as Lee Byung-heon, Kim Tae-hee, Jung Jun-ho, Kim So-yeon, and TOP. I wonder whether the drama will be able to live up to its buzz. There's an awfully high level of expectation for it, and it would be pretty sad if it flopped after all the work, money, and hype poured into the production. True, that's the case for any drama, but Iris comes with a particularly hefty production budget and some heavy hitters attached. (Lee Byung-heon on TV again!)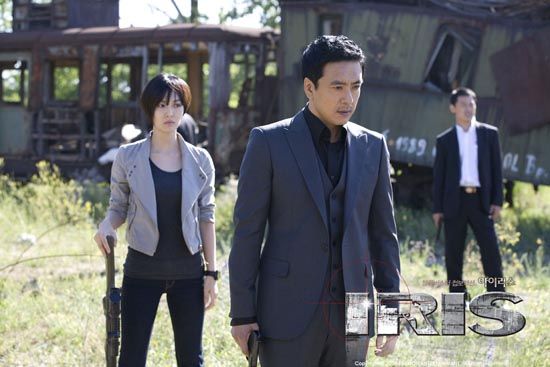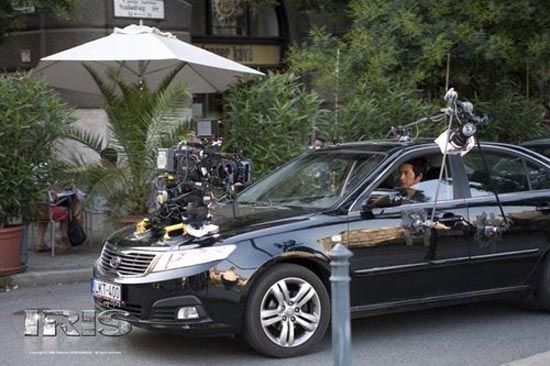 Via Joy News
RELATED POSTS
Tags: adaptations, IRIS, Jung Jun-ho, Kim So-yeon, Kim Tae-hee, Lee Byung-heon, TOP