Jung Il-woo seeks acting advice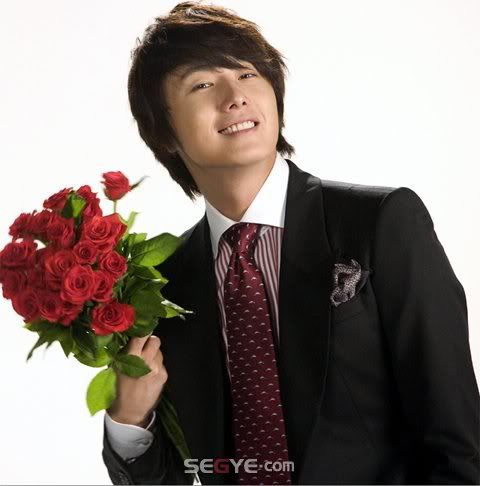 What do you do if you're a hot young actor about to take on a potentially career-boosting role in a highly anticipated new drama? If you're Jung Il-woo — which means you're hard-working (some might say over-working), obsessive about learning the art of acting and script analysis, and blessed with well-known actor friends — you go to those friends for advice.
Given that My Fair Lady is one of the year's more anticipated trendy series, primarily (but not solely) because it's the comeback project for Yoon Eun-hye, Jung Il-woo has turned to his sunbaes in preparation for his chaebol character. One handy resource is his best bud Lee Min-ho, who already played a chaebol character to great success earlier this year in Boys Before Flowers. Too bad he doesn't give such great advice; Jung says that Min-ho merely told him, "Just do your best." Ha!
He then turned to his High Kick sunbaes, Lee Soon-jae and Na Mun-hee (who played his grandparents). Jung has sought their advice before, so it seems he has a good relationship with his elders and is eager to learn from them. This time, they told him, "Don't try to look cool, don't overexert yourself by trying. You'll be fine if you enjoy yourself and let that show through."
Jung Il-woo's lawyer character Lee Tae-yoon boasts smarts, looks, and a "warm and gentle disposition," but also shows a "cool-headed charisma" when it comes to work. (I'm guessing that he doesn't get the girl — oh, sadness — but he'll hopeful liven up the romantic rivalries.)
My Fair Lady premieres next Wednesday, August 19.
Via Segye
RELATED POSTS
Tags: Jung Il-woo, Lee Min-ho, Lee Soon-jae, My Fair Lady, Na Mun-hee