Kim Ji-hoon makes his sageuk debut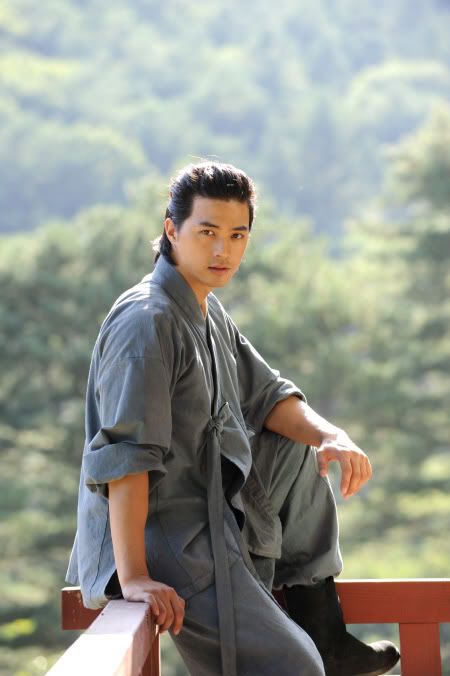 All right, so Kim Ji-hoon isn't exactly a strong actor, but he IS very, very pleasant to look at. (I mean, really really great eye-candy. The first thing I said when I saw the news and the accompanying photos was, "Oooh.") He's also taking on his sageuk debut as he joins the cast of Iron Empress.
The KBS weekend drama features a host of skilled actors, headed by Chae Shi-ra in the title role of the empress. This ought to be a change of pace for Kim as he takes on the role of Hyun-jong, the eighth king of Goryeo (although the drama portrays him prior to his ascension to the throne).
Kim Ji-hoon has been called a "dandy guy" in the past, earned by playing a series of nice, well-to-do, handsome modern men as in Love & Marriage and Golden Age of the Daughter-in-Law. (Personally, I far prefer him as the scruffy, super-cool, good-hearted Eun-tak of Flowers For My Life.)
Kim Ji-hoon explained, "I thought very hard about acting in my first sageuk. I will work hard as I enter filming to show a different side of myself from all the characters I've played so far." He comes to Iron Empress by way of director Shin Chang-seok, whom he knew from his earlier role in the 2005 drama Golden Apple.
He begins appearing in Iron Empress in its August 8 episode.
Via Sports Khan
RELATED POSTS
Tags: Iron Empress, Kim Ji-hoon