Lee Min-jung gets her first leading role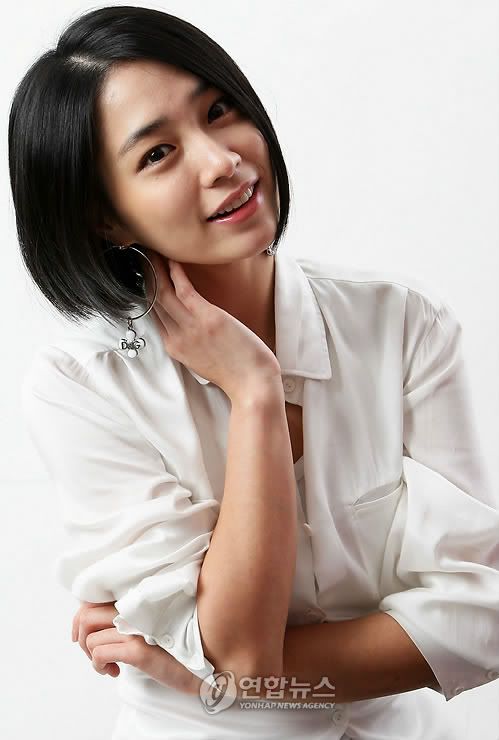 Lee Min-jung, most well-known for her recent role playing Lee Min-ho's annoying (but endearing) fiancée in Boys Before Flowers, is getting her first leading role. It'll be in the new SBS weekend drama Smile (more literally, Smile, You [그대, 웃어요], which is a working title).
At first glance, the story seems somewhat reminiscent of early descriptions for My Fair Lady — Lee Min-jung's character is the immature second daughter in a chaebol family. However, one key difference is that this chaebol family is on the decline (while Yoon Eun-hye's is very much still rolling in the riches). After they are thrown into sudden ruin, they are taken in by the family of their longtime chauffeur (played by Choi Bool-am, the grand chef in SBS's Gourmet). One can only imagine all the sorts of shenanigans that arise.
I think I'm hooked already! The setup has got a lot of familiar elements, but employs just enough of a twist to make me want to see how all this plays out. This makes sense given the PD-writer team of Lee Tae-gon and Moon Hee-jung, who showed their ability to add refreshing touches to well-worn, familiar stories with last year's updated Cinderella tale The Last Scandal of My Life, which was zippy fun. On top of all that, Lee Min-jung is bright, charming, and talented. Sign me up.
The drama which will follow the just-premiered Style and air in October. According to a representative with SBS's drama department, Lee Min-jung's casting is "almost finalized," which means the documents have to be processed but the casting is pretty much a go.
Via Newsen
RELATED POSTS
Tags: Choi Bool-am, Lee Min-jung