Park Yong-ha celebrates five years in Japan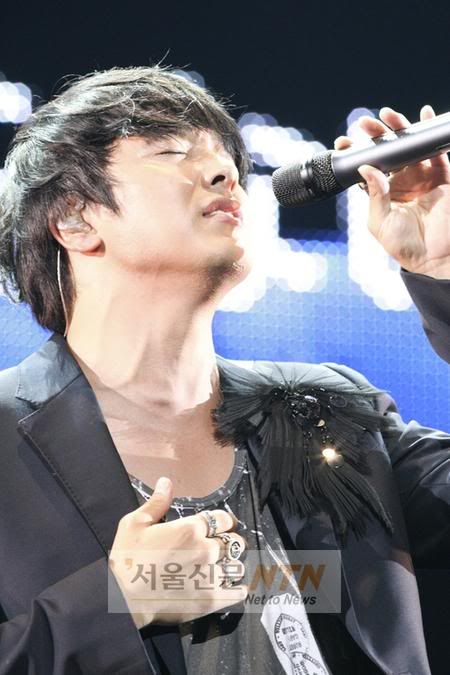 Thanks to Story of a Man (aka The Slingshot, aka the best drama so far this year, yeah I said it), I have newfound appreciation for Park Yong-ha, who has enjoyed some popularity in Japan for a number of years (no doubt in large part due to his role in Winter Sonata). On August 1, Park celebrated the five-year anniversary of his career in Japan with a concert at the Saitama Super Arena, located in the suburbs of the greater Tokyo region.
The event's name, "Beautiful Days 1873," refers to the 1,873 days since Park's Japanese debut in June 2004. There were approximately 20,000 fans (!) in attendance.
SONG OF THE DAY
Park Yong-ha – "初めて出逢った日のように" (Hajimete deatta hi no you ni), which is the Japanese version of the song titled "처음 그날처럼" (Just like the first day) from the All In OST.
[ Download ]
Audio clip: Adobe Flash Player (version 9 or above) is required to play this audio clip. Download the latest version here. You also need to have JavaScript enabled in your browser.


At the event, Park Yong-ha sang fifteen songs, including those from Japanese single "期別 (기별)," as well as the above-posted song "Just like the first day" from the soundtrack of the drama All In.
Park recently put out a new Japanese mini-album on July 29, called "Once in a Summer," which landed on the Oricon chart in sixth place the day it went on sale.
And what does an arena packed with twenty thousand fans look like? (I knew Park Yong-ha was popular, but that's pretty insane.)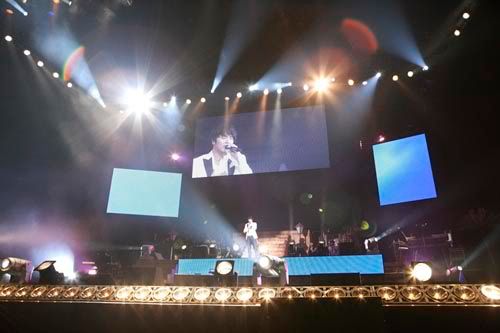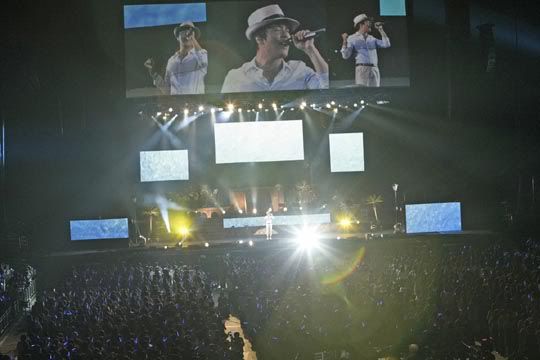 Via Now News
RELATED POSTS
Tags: Park Yong-ha, singers