Yeon Jung-hoon leads Joseon-era White Tower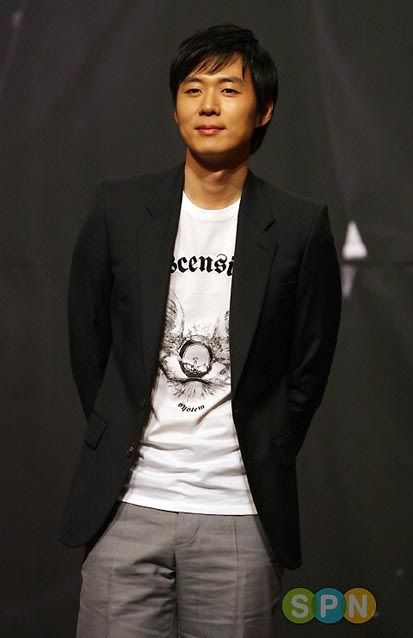 Actor Yeon Jung-hoon of East of Eden (and husband to Han Ga-in) is coming back with a new series, Jejoongwon [제중원], a historical drama set in the world of early modern medicine in Korea. He'll be acting alongside Terroir's Han Hye-jin, who has already been cast as a doctor. Jejoongwon is the name of a school teaching Western medicine that was opened in 1885.
This SBS drama will be yet another to challenge MBC's hit sageuk series Queen Seon-deok, which has prevailed against many contenders thus far. (It's currently kicking butt against Dream and The Man Who Can't Get Married; previous competing dramas that faltered in the ratings against it include Ja Myung Go and Story of a Man.) Seon-deok isn't quite up to Jumong levels yet, but may be by the end of the year when Jejoongwon airs.
Yeon Jung-hoon will play a man born of an aristocratic family who cuts off his topknot (symbolizing a break with tradition) and joins the school to become a doctor. His character has intuitive judgment, confident bearing, and a cool personality.
One reason to anticipate Jejoongwon: the writer Lee Ki-won wrote the contemporary medical drama White Tower, which showcased a brilliant Kim Myung-min as a modern medical genius. Will Yeon Jung-hoon, Han Hye-jin, and Park Yong-woo be able to do the same in a Joseon-era hospital?
Jejoongwon will begin shooting in late August, and plans to go on air in November. Yeon Jung-hoon was most recently seen in the first couple episodes of Dream, which Jaejoongwon follows on Mondays and Tuesdays (perhaps with another drama in between; Dream's official successor has not yet been announced).
Via E Daily
RELATED POSTS
Tags: Han Hye-jin, Jejoongwon, Park Yong-woo, Yeon Jung-hoon