Yoon Sang-hyun puts out a digital single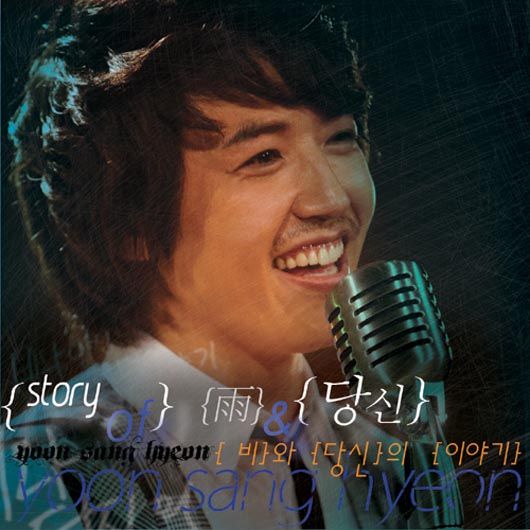 Actor Yoon Sang-hyun, now in KBS's trendy drama My Fair Lady, is releasing a digital single that goes on sale today, August 25.
Yoon Sang-hyun shot to fame as "Tae-bong" in Queen of Housewives, where viewers fell for his boyish charm and also his singing skills, which he displayed in that drama (see clip below). Following that, he also performed on variety programs and in television CFs. The digital single, called The Story of You and the Rain [비와 당신의 이야기], features the song he sang in Queen of Housewives, "Neverending Story," originally by the group Boohwal (or Rebirth).
Congrats to Yoon Sang-hyun, whose vocal skills are actually quite good, when you consider how many actors put out recordings with weak vocals.
Here he is singing "Neverending Story" in Queen of Housewives:

And here he is singing (two songs) live:
(Also, I love Yoo Jae-seok.)
Via OSEN
RELATED POSTS
Tags: singers, Yoon Sang-hyun