Fans rally to support Yoon Eun-hye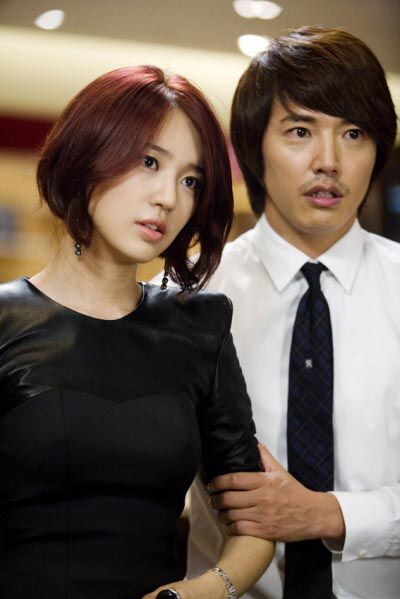 After several reports of Yoon Eun-hye's tearful reaction to her acting criticism became known, fans have been mobilizing to send the star messages to cheer her on.
The messages have cropped up online, such as on the official My Fair Lady message board, and the fan support is growing to counter the initial complaints regarding Yoon Eun-hye's acting. Most of the criticism has started to level off as the drama now heads into its latter half and Yoon is settling into her role. Fans (like the ones who comment here) have noted that Yoon is better when her acting shows sincerity, such as when she cries, rather than when she's trying to act haughty or forceful.
Fyi, in case you're wondering what the big deal is about an actor's "bad accent," it probably sounds like nothing to an English speaker but it can be quite an impediment to listening to an actor. Imajoon if soomwun talked like thass becuss she was rattling off a bunch of dialoog and sed thungs wrung. It gets tiring to listen to. (I actually read a Korean article that reproduced some of her lines phonetically, and oy. Headache!)
Via E Daily
RELATED POSTS
Tags: My Fair Lady, netizens, Yoon Eun-hye