Im Soo-jung stars in Thai film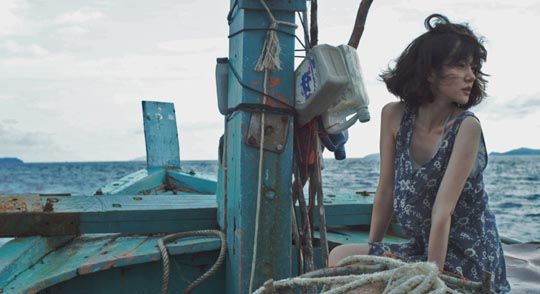 Actress Im Soo-jung (Happiness, I'm a Cyborg But It's Okay) has just wrapped filming on a Thai short film at the end of August, called Phuket.
The plot of Phuket features the movie star playing a movie star; her "Jin" character is a famous Korean actress who grows tired of her life and heads for a vacation in search of rest; she makes for Phuket, a place that holds fond memories of her youth. There, she happens to strike up a friendship with an ordinary, middle-aged hotel limousine driver. Her co-star is veteran Thai actor Sorapong Chatree.
Directing the short is Thai filmmaker Aditya Assarat, whose previous short films (Motorcycle, Waiting, Wonderful Town) have won various awards. He said of Im Soo-jung, "She's an actress I really wanted to work with, who is very introspective and rich in sensitivity. I have seen all of Im Soo-jung's films, and she has a magical sort of acting ability that is natural and also draws you in powerfully."
Phuket will screen at this year's Pusan International Film Festival in October. Im Soo-jung, meanwhile, has another film scheduled for release later this year, Jeon Woo Chi co-starring Kang Dong-won.
Via E Daily
RELATED POSTS
Tags: Im Soo-jung, short films