Yun-ho gets rescued in Heading to the Ground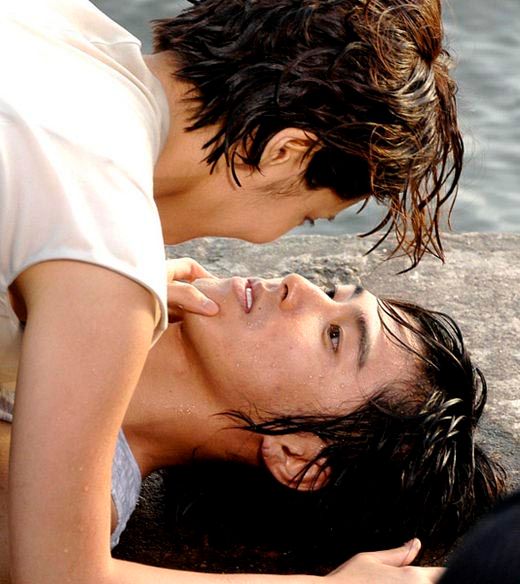 I think my excitement for MBC's Heading to the Ground [맨땅에 헤딩] has been slowly but steadily shrinking ever since Kim Rae-won had to drop out. The drama makes its premiere this week as the new prime-time Wednesday-Thursday offering, and the production has just released a fresh set of stills. These feature Lee Yoon-ji in the role of the soccer team's nutritionist giving CPR to soccer player Jung Yun-ho (U-Know Yunho).
This particular scene appears in the first episode, when a depressed Bong-kun (Yun-ho) is talking to Lee Yoon-ji's character after finding out his ex-girlfriend got married. They have their conversation at the edge of the Han River, when a stray soccer ball comes flying at him; he hits it with his head out of instinct and falls into the water. He shouts for help, and she jumps in to rescue him.
There are some overused kdrama clichés that I don't mind, and some I even welcome. I suspect each viewer will have his/her own catalogue of tropes that fall into respective "happy to see again" and "die in a fire" categories. For me, the "CPR as romantic moment" is definitely one of the latter. And that's not even considering the fakeness of the procedures shown; I just think it's a cheap way to get two people "kissing" when their emotional storylines haven't merited it yet.
(Of course, there are always exceptions when they're particularly interesting or innovative. Otherwise, yeah, DIAF.)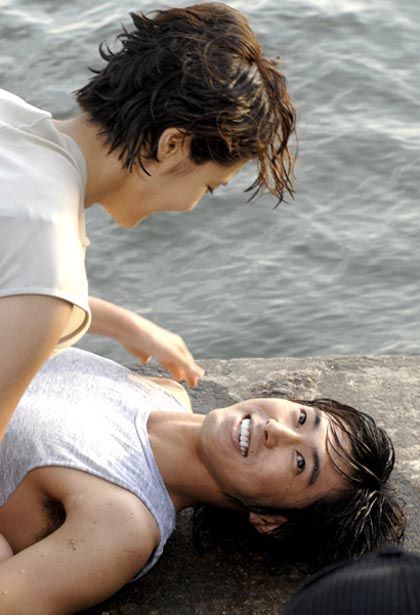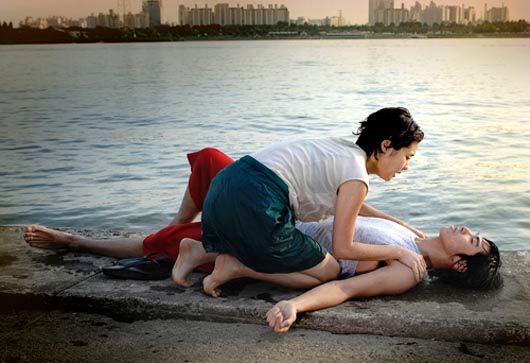 And here are a couple more behind-the-scenes shots, featuring Yun-ho and his co-star Go Ara:
Via Mk.co.kr
RELATED POSTS