Cast promos for MBC drama Hero
We've seen the cast of upcoming Wednesday-Thursday drama Hero posing separately (Kim Min-jung, Lee Junki, Eom Ki-joon), and now they pose together as three newspapermen and one police officer.
The new cast promo photos feature, from left to right, Eom Ki-joon (Job Well Done), Baek Yoon-shik (Jeon Woo Chi), Lee Junki (Iljimae), and Kim Min-jung (Strike Love). The one below also includes actress Shin Joo-ah (Hey Hey Hey 2).
The posters were shot on the 17th at MBC's Dream Center studio in Ilsan. The drama's cast also includes Lee Han-wi, Jang Seok-yong, Jung Soo-young, and Ji Chang-wook. It premieres November 11 after a shortened run for Heading to the Ground.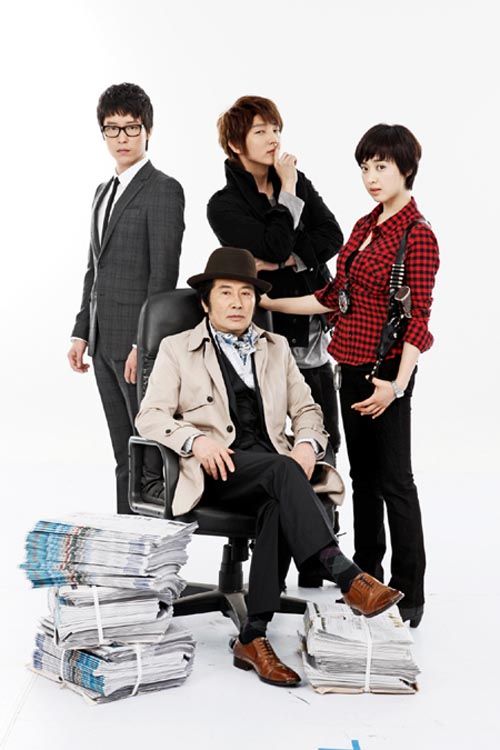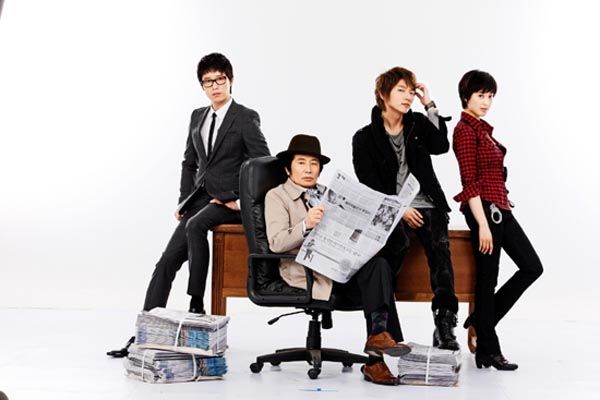 RELATED POSTS
Tags: Baek Yoon-shik, Eom Ki-joon, Hero, Kim Min-jung, Lee Jun-ki