First poster revealed for Bisang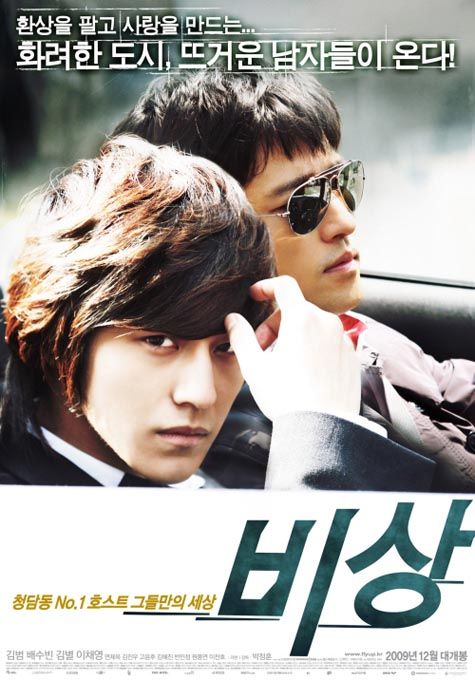 Thus far, press for Kim Bum's new movie Bisang [비상] — in which he plays a nightclub host — hasn't really focused on his co-star Bae Soo-bin (Angel's Temptation), but the actor gets prominent placement in the newly released poster for the film. Both actors play smooth characters, but they harbor opposing views on love: Bae plays a man who doesn't believe in it, while Kim Bum's character is the type to risk everything for it.
The action-melodrama also features actresses Kim Byul (as Kim Bum's love interest) and Lee Chae-young (Iron Empress). It releases on December 3.
A few more stills of Bisang:
Via OSEN
RELATED POSTS
Tags: Bae Soo-bin, Kim Bum