November's Cosmo features Jang Dong-gun
(I don't know about you, but I actually like seeing an actor photographed with laugh and age lines. It makes their good looks seem real, in a way.)
Jang Dong-gun is currently promoting his latest film, Good Morning President, in which he plays a handsome single president, which is also the reason why he graces the cover of Cosmopolitan magazine's November issue.
It's been a long time since fans were able to see him onscreen, and he explains in the magazine's interview that he was fine selecting a comeback project where he isn't the sole star. He said, "One might say there are some shortcomings, but as I shot the movie, in the end I felt there were more positives." (He is the actor with the biggest name, but he shares the spotlight with the other two president characters, played by acting veterans Lee Soon-jae and Go Du-shim.)
Asked what he would like to do if he could be president, Jang said, "I would be interested in the screen quota issue. I'd like to open up policies that would help those in the Korean film industry." Jang has in the past spoken out about the screen quota issue in South Korea, which are policies instated to protect the domestic film industry from being eroded by the bigger Hollywood imports. (The quotas make sure that Korean films get a certain minimum number of screening days, so they stand a chance against bigger-budget foreign fare.) However, the screen quotas have been reduced following pressure from the U.S., and there are fears that continued reductions would cause great harm to the Korean industry.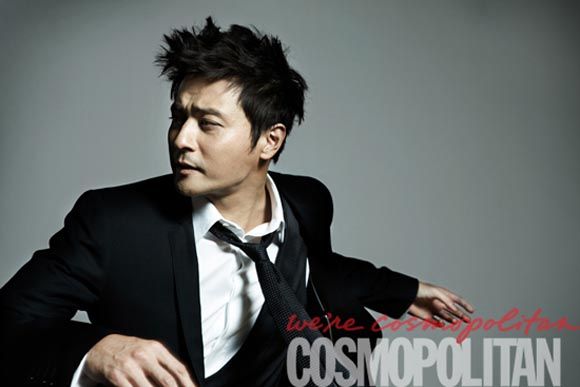 Via Star News
RELATED POSTS
Tags: Jang Dong-gun, photo shoots