Sunwoo Sun signs on for Will It Snow On Christmas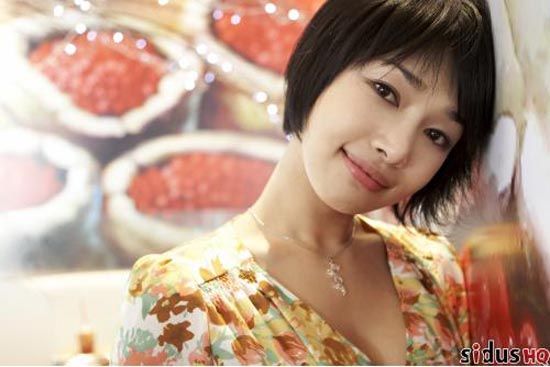 Sunwoo Sun is one of the unknown faces catapulted to mainstream popularity after her role in this year's Queen of Housewives. (She played the unhappy wife of another of its breakouts, Yoon Sang-hyun.) She has announced her follow-up role in the SBS drama Will It Snow On Christmas? [크리스마스에 눈이 올까요, a working title], meaning she'll be forming a love triangle with Go Soo in his television comeback role as well as Han Ye-seul.
The role doesn't seem to take her very far from her Queen of Housewives character; once again, she's playing a chaebol, who is the daughter of the CEO of a large-scale corporation. She's haughty and lives by her own rules, seemingly cold on the exterior but capable of showing passion in the face of love. She has a contentious relationship with Go Soo's character, with whom she butts heads in everything. Han Ye-seul rounds out the trio as Go Soo's childhood love.
Will It Snow On Christmas? will take up the Wednesday-Thursday slot currently filled by SBS's outrageously addictive You're Beautiful. I admit it doesn't sound too exciting from the quick summary, but don't count it out just yet; it comes to us from PD Choi Mun-seok of What Happened in Bali and writer Lee Kyung-hee of I'm Sorry, I Love You.
Via Sports Chosun
RELATED POSTS
Tags: Go Soo, Han Ye-seul, Sunwoo Sun, Will It Snow For Christmas