Take Off surpasses Friend on all-time box office list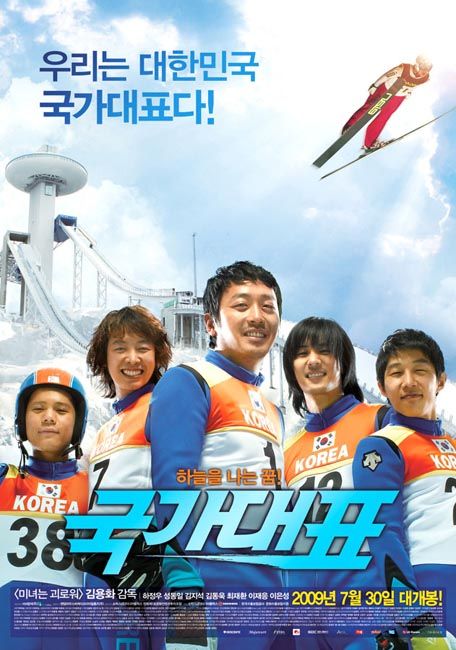 Ha Jung-woo's big ski-jump movie Take Off [국가대표, or National Athlete] has had another great run over the Chuseok holiday weekend, and its overall ticket sales have now landed it as No. 8 on the all-time box office list in Korea. With more than 8.28 million viewers, the sports-comedy movie has pushed 2001's Jang Dong-gun film Friend down a slot (8.18 million viewers). This also puts Take Off within reach of the movies in seventh and sixth places: Speed Scandal (8.3 million) and D War (8.42 million).
The movie features a motley team of guys who take up the unfamiliar sport of ski jumping, wanting to bring honor to their country (by winning a ski jump competition, they hope to help bring the Winter Olympics to Korea). Take Off opened on July 29 and is still going strong in theaters; in addition to Ha Jung-woo, it stars Sung Dong-il, Kim Ji-seok, Kim Dong-wook, and Lee Jae-eung.
Via E Daily
RELATED POSTS
Tags: box office, Ha Jung-woo