Tentative starts for new weekend dramas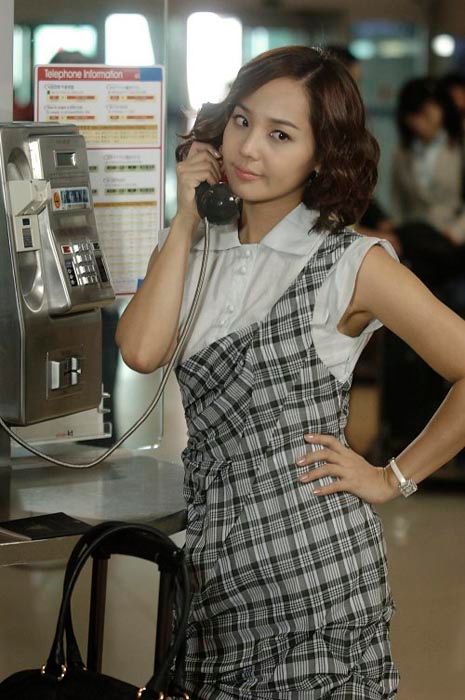 Eugene of Creating Destiny
Two new dramas premiered this weekend, to mixed reactions: MBC's Creating Destiny starring Eugene, above, and KBS's Hot-Blooded Salesman, starring Chae Jung-ahn and Park Hae-jin.
Perhaps Tamra fans will feel vindicated (or further insulted?) to know that the drama that replaced it (after Tamra was unceremoniously slashed) pulled in even lower numbers; Creating Destiny only managed a very low 3.5% for its first outing.
However, hope isn't lost for the series, which was up against the last week of KBS's hit family show Sons of Sol Pharmacy, whose penultimate episode scored a 38.9%. We'll have to see whether Creating Destiny will bounce back next week when KBS launches its new drama, Three Brothers [수상한 삼형제, or more literally, "Three Suspicious Brothers"]. That drama features Ahn Nae-sang and Oh Dae-kyu — both of the very popular First Wives Club — and is another family-oriented 50-episode drama, so Destiny may still face an uphill climb.
Rounding out that timeslot was SBS's Loving You A Thousand Times, which performed strongly with an 18.7%.

Chae Jung-ahn, Park Hae-jin of Hot-Blooded Salesman
Meanwhile, an hour later, KBS's new Hot-Blooded Salesman did better with a 9.5% — not high enough to rest easy, but definitely on more solid ground. It followed the long-running sageuk series Iron Empress (which ended last weekend with a 22.6%). This later hour is also a more level playing ground, as the three broadcast dramas are all scoring within the same general range; MBC's Assorted Gems brought in a 13.6% and SBS's Smile was just behind at a 13.5%.
Hot-Blooded Salesman is set in the world of car dealers, and its three main stars — Chae Jung-ahn (Cain & Abel), Park Hae-jin (East of Eden), Choi Chul-ho (Queen of Housewives) — are all coming off previous projects that performed strongly. The drama mixes business competition with romance and is described as an upbeat trendy drama. The description didn't quite catch my interest, but the drama does come from the brain of well-known manhwa-ka Park In-kwon, who also created the manhwas War of Money and Daemul.
Despite the uneasy beginnings, as we know, ratings are certainly important but they are not an indicator of quality. Both shows earned some positive responses for being fresh in their approach; only time will tell how they fare in the longer run. Next week should be a better indicator of that, and in any case, it's nice to have a fresh influx of new dramas after having the same ones on for the past several months.
RELATED POSTS
Tags: Chae Jung-ahn, drama ratings, Eugene, Hot-Blooded Salesman, Ki Tae-young, Park Hae-jin