Chuno's Lee Da-hae and Oh Ji-ho spend first night together
How is it that all the stills from Chuno look so intriguing? I just hope the actual drama itself doesn't disappoint, because I'm going to be expecting a pretty high level of quality.
These newest stills feature Lee Da-hae with runaway slave Oh Ji-ho, and are described as a "heartbreaking love scene," although without the context, it's a little hard to tell.
The recent stills that preceded these showed Lee Da-hae looking sad in wedding garb. In this part of the story, her love with Jang Hyuk has come to a dead end when she meets with Oh Ji-ho, who had lost everything when he was made a political scapegoat. Now a slave, he fights for his freedom. Although we don't have the details of their escape, they fall in love as they travel together. These stills feature the couple spending their first night together, as they start to feel attraction, although Lee is still haunted by her previous love.
Chuno will air in January.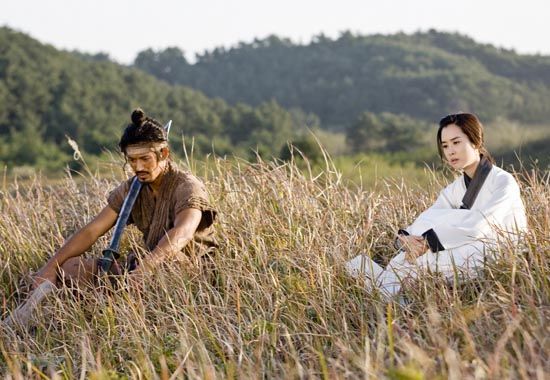 Via Mk.co.kr
RELATED POSTS
Tags: Chuno, Lee Da-hae, Oh Ji-ho