Eom Ji-won is the woman who wants to marry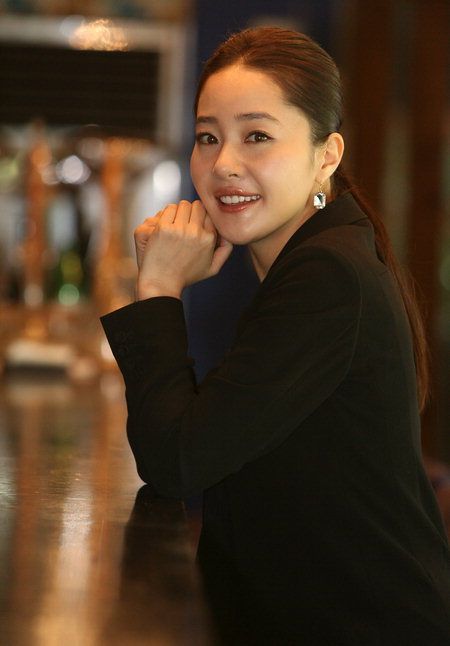 MBC is making a sequel to its 2004 drama The Woman Who Wants To Marry with the aptly titled The Woman Who Still Wants To Marry. Cast as the lead in the comic and upbeat story is film actress Eom Ji-won, who makes her return to television after six years away; her last series was SBS's Magic.
With The Woman Who Still Wants to Marry, PD Kim Min-seok is following up the success of his previous show, Queen of Housewives, and pairing up with writer Kim In-young of Women in the Sun and Merry vs. Daegu Battle. (Although the word "sequel" is being used, it looks like it may only be a sequel in concept; the character descriptions differ from the original roles, which were played by Myung Se-bin, Lee Tae-ran, and Byun Jung-soo in 2004.)
The plot follows three thirtysomething women who each embark on new lives for different reasons. Eom Ji-won plays a beautiful and skilled interpreter, while Park Jin-hee (War of Money) takes the role of a woman who begins a fateful new romance with a younger man. Wang Bit-na rounds out the trio as a health-conscious restaurant consultant who decides to make a fresh start when she breaks off an engagement.
Eom said of her television return, "Thinking of meeting with viewers again through a drama instead of a movie makes me nervous and excited. I'll work hard to make this an entertaining drama that audiences can connect with." The series is scheduled to air in January 2010.
Via CBS.co.kr
Tags: Eom Ji-won, Park Jin-hee, sequels, Wang Bit-na