Four character posters for Lee Jun-ik's new film
King and the Clown director Lee Jun-ik's latest movie, Like the Moon Escaping from Clouds [구르믈 버서난 달처럼], has released character posters for its four leads, and they are simply gorgeous.
Based on a manhwa created by Park Heung-yong, this movie is set in the Joseon era as a revolutionary attempts to upend the social order and become king. The year is 1592 as the three lead males "are forced to wield their swords at each other in a fateful showdown."
The lead character (the revolutionary) is played by City Hall's Cha Seung-won, while Hwang Jung-min plays a blind sword master; his Accidental Couple co-star Baek Sung-hyun takes on a character abandoned by his family and the world. As the sole female lead, Han Ji-hye plays a woman who risks all to claim the man she loves.
Like the Moon Escaping from Clouds will be released in the first half of 2010.

Han Ji-hye's poster above reads: "I'm not in my dreams, am I? –Baek Ji"
Cha Seung-won's tagline below reads: "I'll cut down this rotten world with my sword. –Lee Mong-hak"

Hwang Jung-min's reads: "A swordsman must hide behind his sword. –Hwang Jung-hak"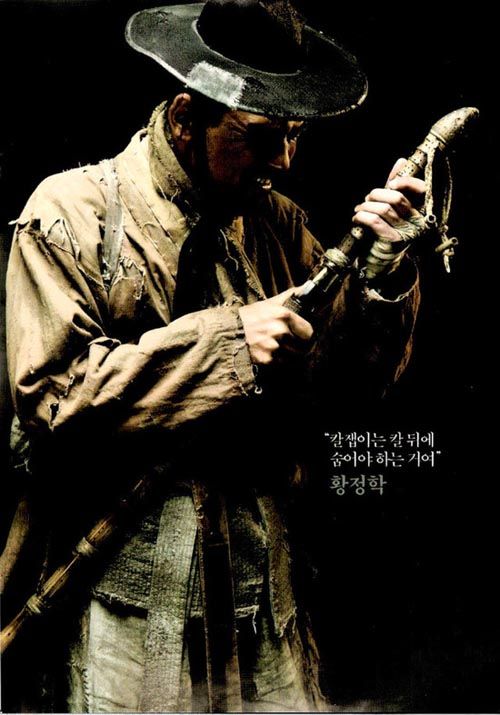 Baek Sung-hyun's poster: "I'm son of a dog, a son of a bitch. –Gyeon Ja"
Via Segye
RELATED POSTS
Tags: Baek Sung-hyun, Cha Seung-won, Han Ji-hye, Hwang Jung-min