Hero in danger of losing lead actress
With only nine days left till its premiere, MBC's Hero finds itself in a precarious position: It's looking likely that lead actress Kim Min-jung will have to drop out due to injury.
According to a production representative on November 2, Kim Min-jung expressed her intention to drop out to producers on October 31, forcing the production team to convene over the weekend for a last-minute strategy session in order to figure out how to handle the situation.
A rep from Kim's side said, "She feels a sense of responsibility to the broadcast and is intending to do all she can do, but she finds herself in a dilemma as her speed of recovery is slow and she is in severe pain." She had been in meetings up through the day before, but they couldn't come to a situation: "With only one week remaining until the premiere, it's an embarrassing situation, but if she were to continue filming like this she could encounter even graver circumstances, so we are waiting for the production to take action." They expect to have a decision by the end of the day (on the 2nd, Korean time).
Her condition arose when an injury sustained while filming Strike Love in April went unattended too long. Training for Hero's action scenes aggravated the situation, and in early October, Kim Min-jung was diagnosed with calcific tendinitis in her right shoulder, which occurs when calcium deposits build up in the tendons. She is currently unable to use her right arm fully, as her tendons were damaged approximately 30%; she is only about halfway recovered. She is currently receiving laser surgery (she opted not to go for invasive surgery to avoid scarring) and will need about four or five treatments; she has currently received three but has not improved.
It sounds like Kim has no choice but to drop out, and even if she were replaced immediately, this puts the production very behind schedule even before they premiere. Who knows what MBC is thinking; it sounds like they may just be expecting the production to pull through no matter what. However, I'm thinking if they want Hero to have any chance at all of being competitive (against IRIS and You're Beautiful), they're better off throwing together some last-minute special programming to give Hero a few extra weeks. If they don't, they're essentially just giving up on the drama, and what's the point in throwing away a production without giving it a fighting chance?
Hey, MBC, here's an idea: Maybe you can air all the lost episodes you forced Strike Love, Tamra the Island, and Heading to the Ground to chop up because you were impatient for ratings? That would buy you an extra month!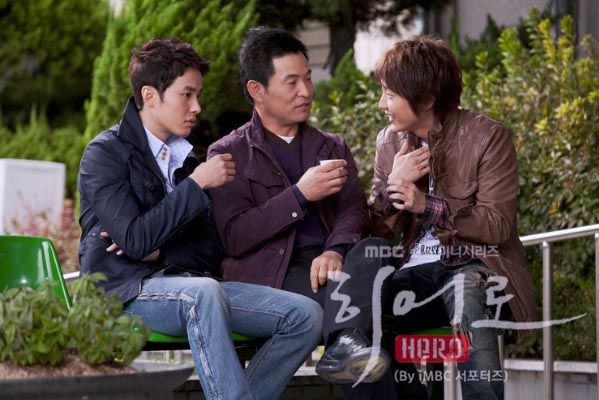 Via Yonhap News
RELATED POSTS
Tags: Hero, Kim Min-jung