Hwarang warriors get their own musical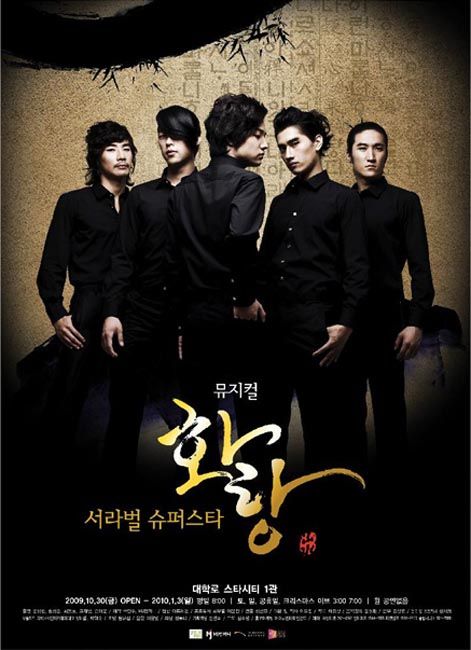 Queen Seon-deok's incredible success has raised the popularity of the group of men who play the Hwarang, or elite Silla warriors, within the drama. Now they' can be seen onstage, as they are featured in a musical of their own called Hwarang, which follows their growth in a "lively, touching" story.
In contrast to their roles in the drama, in which the Hwarang are involved in politically motivated storylines, the musical takes a look at each of the five Hwarang members' respective origins and dreams as they mature into their warrior roles.
To be accurate, the musical is not a direct spinoff from the drama — it had been preparing quietly over the past year under the name "H" — but no doubt its production is aided by the raised profile from Seon-deok's success. Interest is also high because the musical comes from producer Choi Mu-yeol, who produced Maria Maria, which was the first small-theater production to win a musical Daesang.
Hwarang opened this weekend with its first performance on October 30, and will run through January 3.
Via TV Report
RELATED POSTS
Tags: musicals, Queen Seon-deok