Ji Jin-hee and Han Hyo-joo pair up in Dong Yi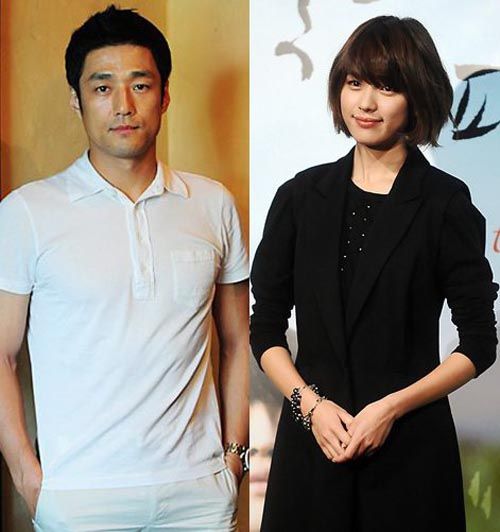 Ji Jin-hee, most recently of KBS's j-drama adaptation The Man Who Can't Get Married, has been cast to be Han Hyo-joo's leading man in the upcoming MBC sageuk drama Dong Yi [동이].
This'll be the second time Ji teams up with PD Lee Byung-hoon, with whom he first worked in the hugely successful Dae Jang Geum. PD Lee also directed several other hit sageuk series such as Heo Jun and Yi San.
Ji Jin-hee will play Joseon-era King Sook-jong, portraying both the leadership skills of the king as well as the pure heart and affection of the man. Han Hyo-joo is to play Sook-bin, a water maid who becomes the king's concubine and bears him a son, a future Joseon king.
Han has been playing more mature roles as she transitions from rookie actress to leading lady, but this is still a pretty wide age gap — 16 years, as Han is 22 and Ji is 38. I tend to find age gaps less of an issue with sageuk dramas, so I'm keeping my mind open for the pairing, although the thought of Han taking on another sageuk makes me nervous. (She's improved a lot in her short career, but I don't think sageuk is her thing, and I thought her turn in Iljimae was one of her weaker performances.) Of course, as we know, his role in Dae Jang Geum makes Ji no stranger to the historical epic.
Dong Yi will air next March on MBC.
Via Joy News
RELATED POSTS
Tags: Dong Yi, Han Hyo-joo, Ji Jin-hee