New Bisang poster features Kim Bum's two love interests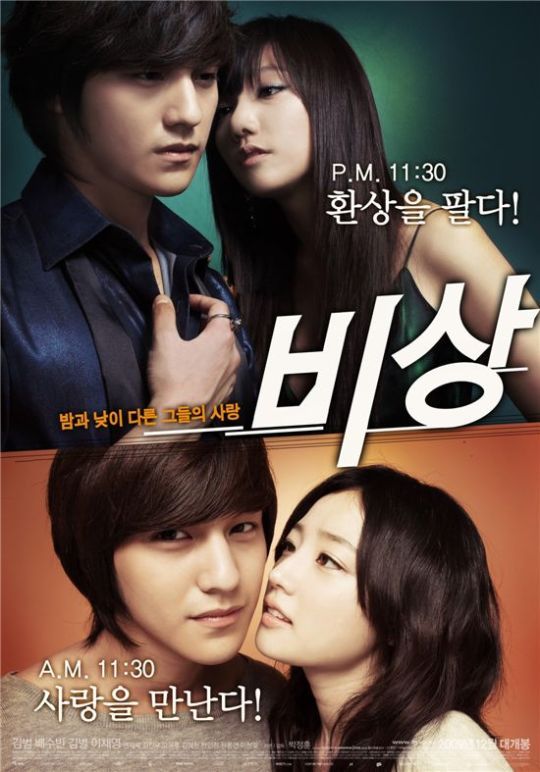 A new poster is out for Kim Bum's new movie Bisang (first poster here), which shows the young actor in a love triangle as he poses in turn with each of his co-stars; the top photo shows Kim Bum with Lee Chae-young, while the bottom features Kim Byul.
As the top host in the nightlife scene, Kim Bum's character turns away Lee Chae-young coolly. In contrast, Kim Byul plays his pure first love, and in order to protect her, he risks his life and transforms into a "real man." (Whatever that means?)
I can only speak for myself, but my first reaction is: there's some weird photoshopping going on, right? All three are very good-looking young stars, but Kim Bum's face looks weirdly stretched in the bottom image. (It's not just me, right?)
In any case, the action-melodrama-romance film will be out in theaters December 3.
Via OSEN
RELATED POSTS