Choi Min-soo returns in Father's House
Actor Choi Min-soo is getting back to work after a scandal (caused by his own bad behavior) threatened to end his career last year. He's slated for the So Ji-sub war drama Road Number 1, but before that gets off the ground next year, he will also be seen in a short year-end special drama, Father's House [아버지의 집].
Also starring in that special is young actor Kim Soo-hyun — aka the actor who played Go Soo's teenage counterpart in the currently airing Will It Snow For Christmas. (He was in Episodes 1 and 2.)
Father's House is written by Lee Sun-hee (of Air City, so: meh) and directed by Kim Soo-ryong, who did 2005's Green Rose — which, as you may know, starred Go Soo.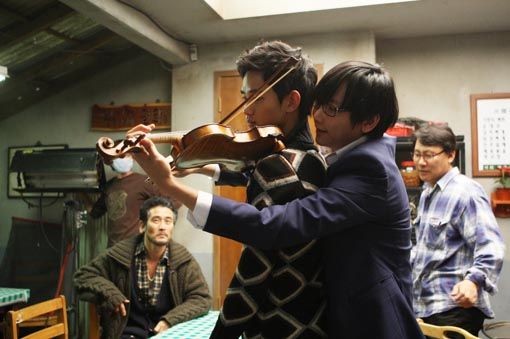 Kim Soo-hyun
Choi Min-soo explained choosing this as his comeback role: "The theme of a father's love spoke to my heart, and I connected with the sincerity in this drama." He portrays his movie stuntman character from the age of 28 through 49 as he becomes a parent through a one-night stand with a Korean-American pianist (played by Moon Jung-hee). Gradually, he learns to be a true father and makes endless sacrifices out of love for his son.
Kim Soo-hyun plays Choi's son in this "touching and humorous" two-episode special. Father's House airs its first episode on Monday, December 28, on SBS. (Angel's Temptation wraps up this coming week.)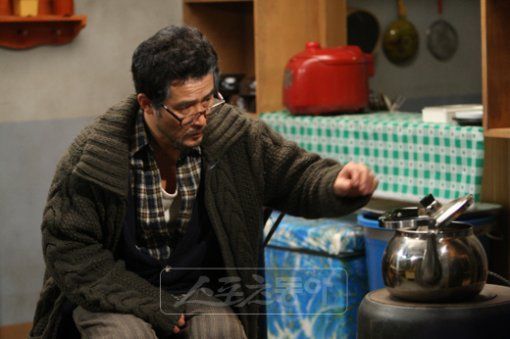 Choi Min-soo
Choi Min-soo had taken a voluntary leave from acting following his scandal last year; he was involved in an assault case in April 2008 after a streetside argument ended with violence. An elderly man had witnessed Choi cursing at another driver and rebuked him; the scene escalated and Choi beat up the man. He attempted to drive away, but the man grabbed onto the hood of the car and refused to let go. Choi was let go by police when the victim declined to press charges, but the public reaction was swift and condemning. The actor apologized profusely for his behavior and swore to live in exile in the mountains, away from his wife and children, for a year.
Prior to that incident, he had been seen as one of Korea's best actors and had a tough-guy image. He acted in numerous films and dramas (Libera Me, The Terrorist, Ballad of Han River), but it was 1995's Sandglass that solidified his place as an acting star.
Kim Soo-hyun (who looks much younger than his 21 years of age) made his debut in 2007's Kimchi Cheese Smile. His intense and heartfelt performance in Christmas got people noticing his acting chops, and he's one to watch. Currently, Kim is a student at Joongang University, studying theater and film.
Via My Daily
RELATED POSTS
Tags: Choi Min-soo, Kim Soo-hyun