From Chuno's Jeju Island location shoots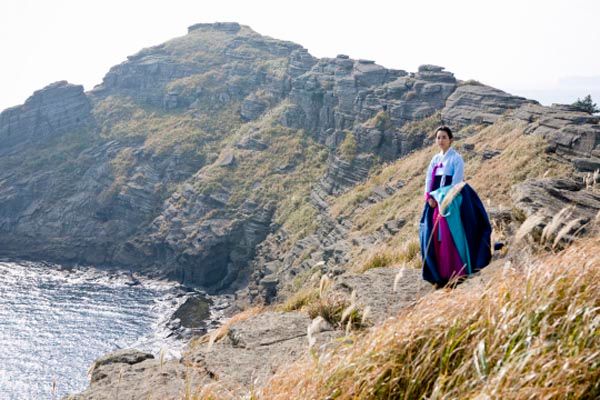 More gorgeous images from Chuno!
The upcoming KBS drama series has put out several new stills over the past few days, and they're all (as usual) quite lovely. The production team has been traveling all over the country to film, and recently finished a ten-day shoot (from November 26 through December 5) in Jeju Island. Footage was filmed at Jeju's National Folk Village, Yongmeori Beach, Bijarim Forest, and other famous Jeju locations.
The above photo features Lee Da-hae on a bluff on Jeju Island, on her way to a hillside cave. In the drama, her character experiences a disappointed love with Dae-gil (Jang Hyuk), and later ends up joining Tae-ha (Oh Ji-ho) as the latter goes on the run from the former.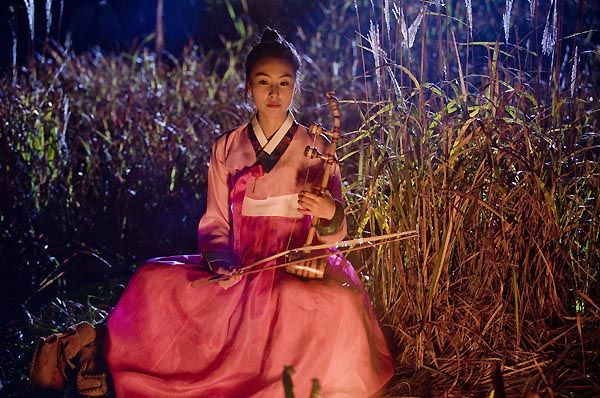 Above is actress Kim Ha-eun playing Sul-hwa, who used to go to a village school with Dae-gil (Jang Hyuk). Her personality is described as easily shifting between smiling and sulky, but she has an affectionate spirit. She is also secretly in love with Dae-gil, whom she joins in his slave hunt for the escaped former military leader Tae-ha, traveling alongside him.
Actress Kim Ha-eun debuted in the highly acclaimed 2007 fusion sageuk series Conspiracy in the Court (also directed by Chuno's PD Kwak Jung-hwan) and impressed viewers with her solid acting. She followed that with a role in another fusion sageuk, KBS's Hometown of Legends. As the Sul-hwa character is multitalented in singing and playing musical instruments, the actress spent six months studying classical singing, literature, and the gayageum.
Meanwhile, Oh Ji-ho plays Tae-ha, who formerly served the crown prince So-hyun, who met with a suspicious death. In order to uphold the prince's dying wish, Tae-ha chooses a future wracked with uncertainty. The recent shoots feature "spectacular, powerful action scenes" as he protects the prince's third son, Seok-kyun. (Prince So-hyun is a figure often featured in historical dramas. For instance, the prince character was most recently featured in Return of Iljimae and Strongest Chil Woo.)
Lee Jong-hyuk, on the other hand, plays a heartless warrior Chul-woong, who chases Tae-ha with the intention of killing the prince's son Seok-kyun.
Chuno premieres on January 6.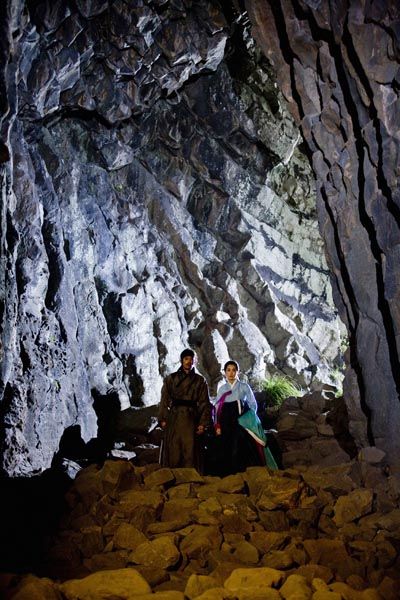 Via ETO, Poli News, Review Star
RELATED POSTS
Tags: Chuno, Lee Da-hae, Lee Jong-hyuk, Oh Ji-ho