Lee Junki fans mobilize to support Hero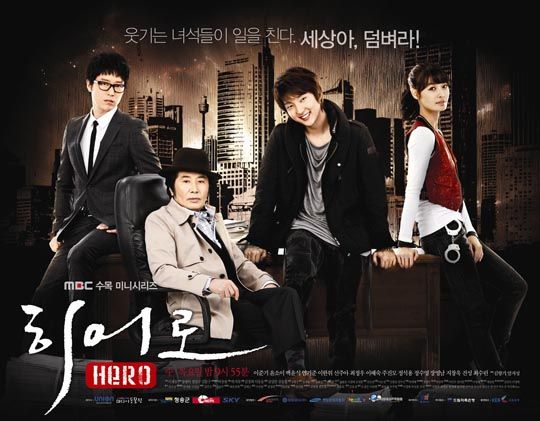 It looks like Hero is going to be the next Tamra the Island, and by that I don't mean in terms of subject matter, tone, or even ratings. I'm referring to the swift and massive response that both dramas have inspired, spurring fans to devote not just time and effort but actually money, as they take out their own advertising space to promote the drama.
In an effort to resuscitate the MBC drama (their words, not mine), which kicked off two weeks ago to a shaky start, the fan club has turned six public Seoul buses into advertising surfaces for the drama.
The buses have been plastered with Hero's title and images and is being called "Lee Junki's bus." These vehicles travel lines in Seoul's Galhyeondong and Yoido neighborhoods (No. 7613), the Yangjae station and Dongdaemun Gym (No. 407), and the Suwon and Bundang Seohyun stations (No. 720-1). The ads went up on December 1, and will remain on the buses until the drama wraps on January 13. The price tag? In the vicinity of 2 million won.
A rep from Lee Junki's management company explained on the 2nd, "Junki-sshi is incredibly grateful. Last month, fans asked the company for permission to use the images on bus advertisements." The drama is hoping to raise its 3%-5% ratings now that one Wednesday-Thursday competitor has bowed out (You're Beautiful), as it heads into its third week of broadcasts.
Seriously, Korean fans amaze me (and frighten me, just a little). Not only are they incredibly passionate, they're fast, organized, and pretty effective upon occasion. Kudos to them. This follows the project put together by overseas fans who folded and sent over 30,000 paper cranes — and by some other reports as many as 200,000 cranes — to Lee Junki to support the drama's premiere.
Via IS Plus
RELATED POSTS
Tags: Hero, Lee Jun-ki, mania dramas