Rerun ratings surpass original broadcast for Christmas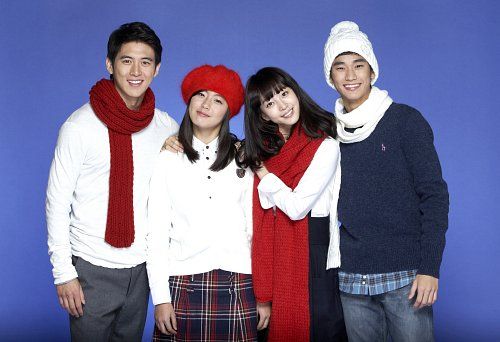 Wow, this is unusual. The ratings were actually higher for reruns of Will It Snow For Christmas? than they were for the drama's original broadcast. Thinking about it, this makes some sense since IRIS is so strong on Wednesdays and Thursdays, but still, it's rare that a rerun — shown on a weekend afternoon — would actually record higher numbers than its primetime premiere. Episodes 1 and 2 originally brought in an 8.6% and a 7.7% during the week; Sunday's rebroadcast brought in an 8.7% and 11.4%.
I just started the first episode so I don't have my thoughts all together yet, but I'm not surprised that Christmas is looking strong, since audiences tend to love grand melodramas. With the childhood portions acted to high praise by Nam Ji-hyun and Kim Soo-hyun, look for the story to heat up in the coming week for their adult counterparts, played by Han Ye-seul and Go Soo.
Nam Ji-hyun has a history of overshadowing her older counterparts with her engaging, emotive acting — or at least giving them a run for their money — so Han Ye-seul may have her work cut out for her. On the upside, creating a strong audience connection to a childhood character is also to the adult actor's benefit. (Nam's past portrayals were taken over in the adult storylines by Lee Yo-won of Queen Seon-deok, Han Ji-hye of East of Eden, Jang Jin-young of Lobbyist, and Lee Yoon-ji of Great King Sejong.)
Via Segye
RELATED POSTS