The young cast of God of Study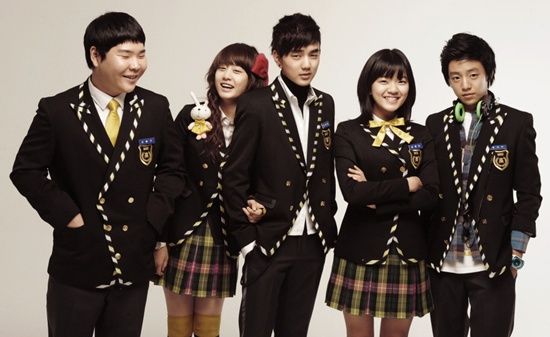 New posters are out featuring the young cast of KBS's God of Study, aka the kdrama adaptation of Japan's Dragon Zakura.
The story kicks off when a teacher begins a university prep course with five underperforming students at a high school that is in last place in the academic standings. Leading the group of five students is Yoo Seung-ho as a stubborn and rebellious troublemaker. The group is rounded out by (in order of the cast photo above) Lee Chan-ho, Ji-yeon, Go Ah-sung, and Lee Hyun-woo.
That's a pretty solid young cast, not to mention the older generation featuring Bae Doo-na and Kim Su-ro.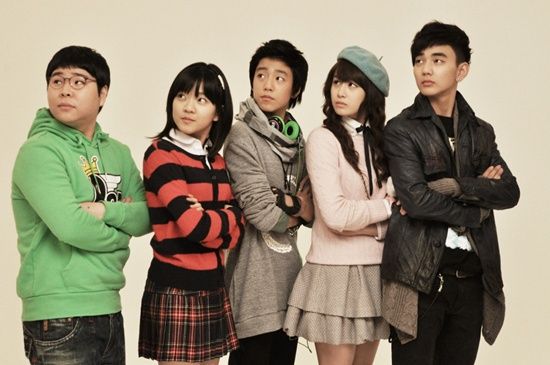 Lee Chan-ho, Go Ah-sung, Lee Hyun-woo, Ji-yeon, Yoo Seung-ho
In addition to Yoo Seung-ho's troublemaker, we have:
Go Ah-sung, 17. She was tagged as an up-and-comer to watch in the horror film The Host, and also had roles in Happy Life and Radio Days. Her character is a sincere and honest type who lacks perseverance.
Lee Hyun-woo has great charm and comic delivery, and at 16 years old, he has already had roles in numerous dramas like Queen Seon-deok, Return of Iljimae (he was Cha-dol), Great King Sejong, Lobbyist, and Legend. His character dreams of being an idol singer.
Meanwhile, Ji-yeon, 16, is probably most known for being in girl group T-ara, but she was also featured in horror drama Hon (Soul) earlier this year and did, I thought, a pretty good job; she seems to have a good affinity for the camera. Her character is peaceful and easygoing, though she lacks a sense of purpose.
Lee Chan-ho, 20, is the eldest of the bunch and appeared with Yoo Seung-ho, 16, in Fourth Period Murder Mystery, as well as the teen comedy film Our High School E.T.. His character is a timid type who doesn't assert himself.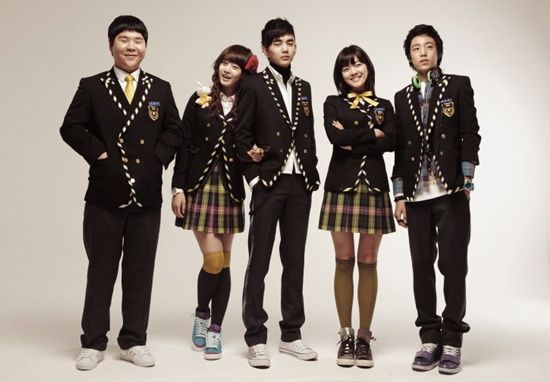 I'm a little less certain of the director (PD Yoo Hyun-ki) and writer (Yoon Kyung-ah), both of whom have mostly Drama City productions on their resumes. The writer's two entries date back to 2003 and 2006. That doesn't mean I think they'll be bad, but that they are somewhat unknown entities. (I would say that being an adaptation of a Japanese drama gives them a leg up in terms of story material, but I'm sure we can all point to cases where that didn't quite work out.)
God of Study will air on KBS Mondays and Tuesdays. Perhaps hoping to recreate Boys Before Flowers's youth appeal, it premieres almost exactly one year after it, on January 4.

Yoo Seung-ho

Go Ah-sung, above and below
Via Asia Economy, Newsen
RELATED POSTS
Tags: Go Ah-sung, God of Study, Ji-yeon, Lee Chan-ho, Lee Hyun-woo (2), Yoo Seung-ho