A Man Called God casts Han Chae-young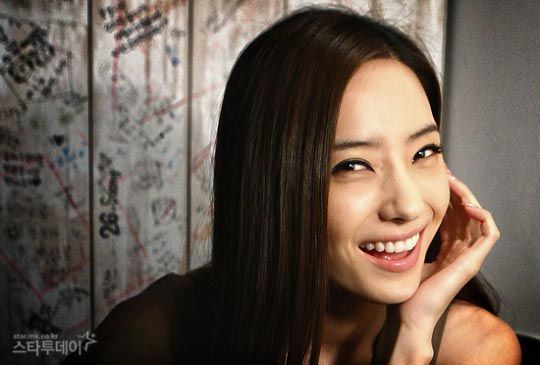 Finally, more news about upcoming MBC drama A Man Called God. Character descriptions have been released, as well as news that Han Chae-young has been cast as Song Il-kook's leading lady.
Hard to believe she hasn't acted in a television drama (in a role that wasn't a cameo, as she did appear in a few episodes of Boys Before Flowers) in four years; how time flies! The last drama that Korea's "Barbie doll" actress starred in was 2006's underwhelming Fireworks (which was watchable mostly because of Kang Ji-hwan); before that, she had 2005's Only You and Delightful Girl Chun-hyang. In the interim, she's mostly done films, such as last year's Good Morning, President with Jang Dong-gun and the more recent Girlfriends.
A Man Called God is a drama adaptation of a manhwa that is described as a "love story about a modern day hero." The lead character is "Michael King," also known as "Choi Kang-ta," played by Song Il-kook, who vows to seek revenge upon the enemy who killed his parents. He becomes the boss of a secret underground organization and takes on a worldwide drug syndicate. Han Chae-young plays a rookie journalist on the local news beat, "Jin Bo-bae." As he falls in love with her, his belief that "I'll use evil to punish a greater evil" is shaken. This role was initially going to be played by Jung Ryeo-won, but she dropped out due to personal reasons.
Kim Min-jong (Return of Iljimae) has been cast as an intelligent, sharp man; a rivalry springs up after he runs into Bo-bae, his first love. Complicating things is Han Go-eun (Can Anyone Love), who takes the role of a woman utterly devoted to Michael King who swears her undying love to him. However, when Michael returns to Korea, he falls for Bo-bae insead.
A Man Called God starts filming in February in Hawaii and will follow Assorted Gems on weekends. Its first episode will air on March 6.
RELATED POSTS
Tags: A Man Called God, Han Chae-young, Han Go-eun, Kim Min-jong, Song Il-kook