Chuno brings in hit ratings with premiere episode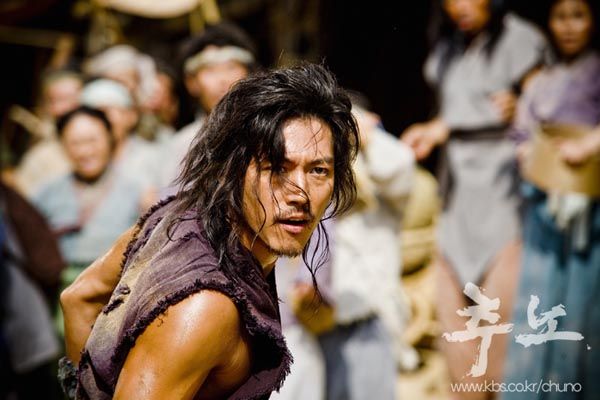 KBS's Chuno kicked off to a fantastic start with a premiere boasting 22.9% ratings (that's TNS; AGB puts it at 19.7%). In this day and age, that's a great number for a series to end on, but to start off that high is something to get excited about. Already the press is calling it another IRIS — in terms of popular success, of course, not story.
I'm not done with the first episode yet, but I've seen enough to say that the fusion sageuk thriller looks marvelous and feels badass. I was approaching it with lowered expectations because I thought the pre-show buzz was getting a little too heated based on mere stills and previews, but for once the premiere delivered on that excitement and then some. There's a stylish directorial flair and breathtaking cinematography, on top of solid acting led by the chief slave hunter played by Jang Hyuk. Above all, there's an energy pulsing through the show, and it's been a while since we've (or I've) felt that.
In the same timeslot, SBS's Will it Snow For Christmas slipped into second place, but still managed to post a respectable 14.5%. MBC's Hero continues to lag as it heads toward its finish with a 5.3%.
Via E Daily
RELATED POSTS
Tags: Chuno, drama ratings