Drama special Father's House brings in strong praise
I'd briefly mentioned the two-episode special drama Father's House, which pairs Choi Min-soo in his acting return with young rising actor Kim Soo-hyun, who recently drew buzz for his performance playing Go Soo's younger character in Will It Snow For Christmas.
The drama aired both its episodes last Monday on December 28, and it did so well that it not only came in first place for the timeslot (ratings were 16.6% for Episode 1, then rose to 19.6% for the second hour), it was also given a rebroadcast. The second run showed on New Year's Day, and also performed strongly with an 8.6% and 9.8%.
The story stars Choi Min-soo as a man who has a one-night stand with a gyopo woman (Moon Jung-hee). However, because he then serves some time in prison, it isn't until he is released that he realizes he has become a father; the mother has dropped off the boy with his closest relations (with a man who is like a father figure to Choi) and headed back home to the U.S.
Although Choi Min-soo doesn't feel an immediate love for his son, the bond is solidified when both survive a bus crash, and after that near-death experience, he becomes determined to be a loving father. He eventually becomes a film stuntman and his son inherits his mother's musical talents.
I've only begun watching this special so I can't quite weigh on it yet, but from what I see, this is really a vehicle for strong acting more than anything. Choi Min-soo has been heaped with strong praise, as have his two co-stars for their moving, heartfelt performances. His personal scandals aside, based on talent alone, Choi is one of Korea's top actors (my mother refers to him as "disgustingly good"), and he puts in another solid performance here. For instance, the moment he first bonds with his baby son tugs at the heart and really sells the father's love for his child.
Father's House, which spans several decades, had originally come in at 180 minutes, but had been cut down to 135 minutes for its initial broadcast. The second time around, more material was re-edited back in for a sort of "director's cut" version.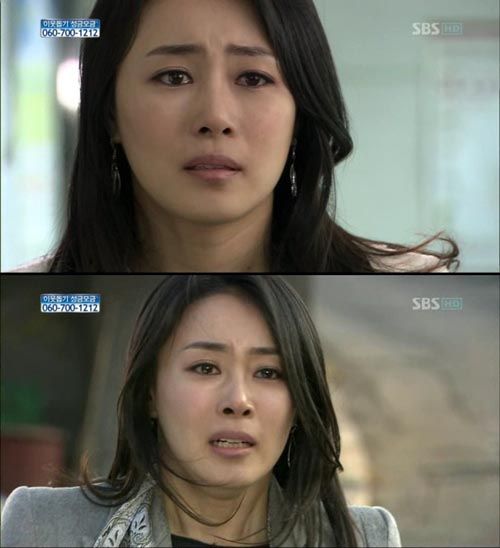 Via Star News, Star News, Newsen
RELATED POSTS
Tags: Choi Min-soo, Kim Soo-hyun, Moon Jung-hee