God of Study emerges as leader on Mondays & Tuesdays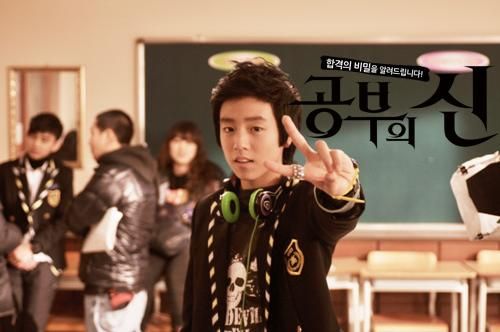 Week 2 has yielded more of a disparity between the new Monday-Tuesday shows — while Week 1 was pretty close between all the contenders, it seems the viewers have by now selected their favorites, and the numbers reflect those choices. AGB Nielsen numbers put KBS's school drama God of Study firmly ahead of the competition with a 21.2% rating for its third episode, leaving its rivals, SBS's historical medical show Jejoongwon and MBC's trendy series Pasta, duking it out for second place with a respective 13.1% and 12.8%.
I'm not terribly surprised and I don't begrudge any one series success over the others, because quality-wise I think all three are solid. They've all got their charms and flaws, so this probably boils down to a matter of taste (and buzz, and casting). I suppose in a business sense this is more of a disappointment for Jejoongwon (which went in with more buzz and anticipation than Pasta). The question is whether the numbers will level off here, or if the latter two will fall further.
As for me, I'm sticking with Pasta, and keeping an eye on God of Study. Sorry, Jejoongwon, you'll have to take a backseat for now, since I'm swamped and I've got another sageuk on my plate at the mo'. But what a promising drama season it's shaping up to be; there's a nice variety of offerings and a good number of prospects, depending on your preference.
RELATED POSTS
Tags: drama ratings, God of Study, Jejoongwon, Pasta