SBS's new midweek drama OB-GYN
SBS is a couple weeks from airing its new Wednesday-Thursday drama OB-GYN [산부인과 여의사], starring Jang Seo-hee, the recent Daesang winner for her role in Wife's Temptation.
I hadn't even known that Song Joong-ki was cast in this, which is news that has me conflicted; I love him and find him adorable, but I have no great desire to watch this drama, which takes the timeslot over from Will It Snow For Christmas against Chuno and The Woman Who Still Wants to Marry. He takes a supporting role here as a second-year resident.
Jang Seo-hee plays a talented ob-gyn (obstetrics and gynecology doctor); she has a romantic plotline with two younger men: one is her friend, played by Seo Ji-seok (Pure 19), and the other is a pediatrician at the same hospital, played by Go Ju-won (Infamous Chil Princesses).
Song Joong-ki's character shows a different personality than he's shown previously. For instance, compared to the calm, mature "Ji-yong" role in Will It Snow For Christmas, which gets him regularly recognized now, his OB-GYN character is scatterbrained: "Actually, Kyung-woo [in OB/GYN] is more similar to my real personality than Ji-yong was."
Directing is PD Lee Hyun-jik of SBS dramas Tazza and Lobbyist, and writing is Choi Hee-ra, who appears to have no former credits. (So… I'm not exactly hopping up and down in excitement.) OB-GYN premieres on February 3.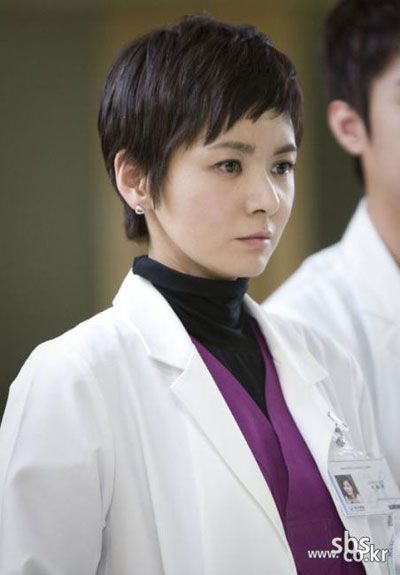 RELATED POSTS
Tags: Jang Seo-hee, OB-GYN, Song Joong-ki