Yoo Hana joins cast of Paradise Ranch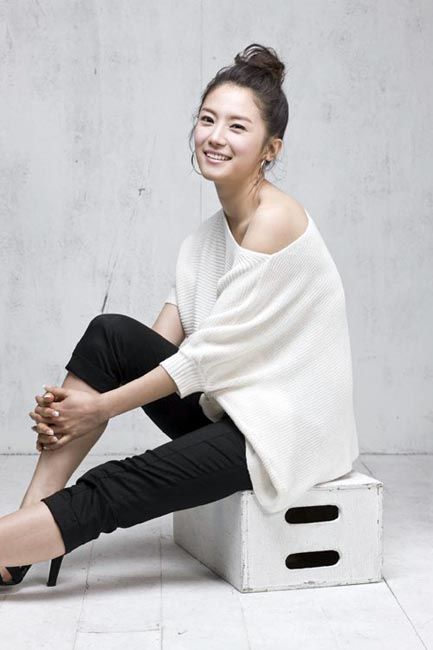 Yoo Hana, who played the adorably bubbly Eun-ji in Sons of Sol Pharmacy, has been cast as the romantic counterpart to DBSK's Choi Kang Changmin in the upcoming drama Paradise Ranch. She joins Lee Yeon-hee (East of Eden) and Joo Sang-wook (Queen Seon-deok) in this story "set against the beautiful nature of Jeju Island, which deals with the lives, work, and loves of young men and women."
Yoo Hana plays an up-and-coming interior designer who is a second-generation chaebol, and trades in her previously cute, energetic image for a more cosmopolitan one. The romantic melodrama boasts a "cheerful story that incorporates beautiful music" and is currently filming. It will be produced entirely in advance of its broadcast, which means no live-shoot system for this one. Perhaps buoyed by its lead actor's popularity abroad, Paradise Ranch has already been bought for broadcasts in Japan and Southeast Asia. Yoo Hana also has a lot of overseas fans after acting in the Taiwanese drama My Lucky Star.
I hadn't really been that interested in this drama, since we've had quite a few idol stars falling flat in lead-role acting debuts and the track record wasn't looking good. Furthermore, I find Lee Yeon-hee absolutely beautiful to look at, but not quite natural in her acting. Yoo Hana, however, does have an effervescent charm onscreen and is quite likable. (Even though she can sometimes overdo the comic overtones, at least she does have a comic sensibility.)
Paradise Ranch will have 16 episodes and is looking at a March premiere.
Via Mk.co.kr
RELATED POSTS
Tags: Choi Kang Changmin, Lee Yeon-hee, Paradise Ranch, Yoo Hana