Daemul is back on with same stars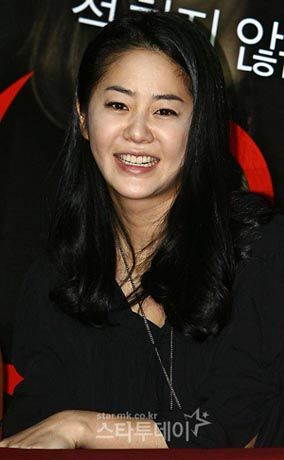 Buzz project Daemul (aka Big Fish) has secured its two leads — and they're the same two leads it had signed before the project died due to myriad production problems.
Go Hyun-jung had made the decision to re-sign as lead a couple months ago, and now Kwon Sang-woo is about to finalize his contract with the production company, Lee Kim (Yigim) Productions.
This project has been through so many ups and downs that I remain half-disbelieving that it'll actually make it to air, and the series has yet to be assigned a broadcast slot. Also note that this is now an MBC drama; it had been planned for broadcast on SBS in its previous incarnation. Still, with two big stars attached (again) — and with Go Hyun-jung leading MBC to ratings victory last year in Queen Seon-deok — it'll probably push through this time. Or so we can hope.
For a quick refresher on plot: This manhwa adaptation features Go as Korea's first female president, and Kwon as a male gigolo. Scandalous!
Via E Daily
RELATED POSTS
Tags: Daemul, Go Hyun-jung, Kwon Sang-woo