Kim Ji-suk added to Personal Taste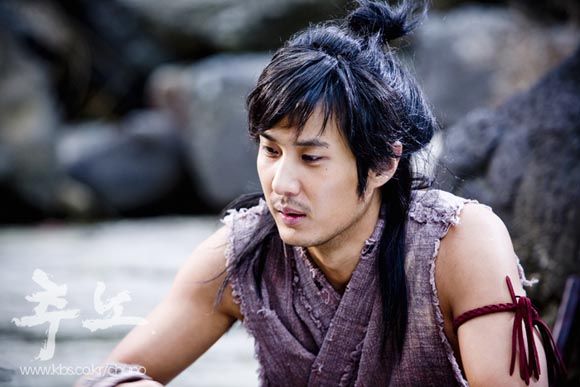 Chuno's slave-hunting Kim Ji-suk has just been cast in MBC's upcoming trendy drama Personal Taste. Both are Wednesday-Thursday dramas, albeit on different stations, so this means he'll be busy jumping from one project right into the next.
I have mixed feelings about this, because while Kim Ji-suk can be amusing (as in Chuno), I don't feel the pull for him as a second lead. I'm reading the novel Personal Taste right now and I can see how he was cast as Lee Min-ho's rival (he's a "perfect" type of guy with great background, schooling, and brains), although I don't know if I'd find him all that compelling as a competitor. But I'm hoping that the main pairing is strong enough to sustain the drama regardless.
Sohn Ye-jin and Lee Min-ho take the lead roles, with Jo Eun-ji (Forever the Moment) playing Sohn's best friend, musical actor Jung Sung-hwa as Lee's close sunbae, and Ahn Seok-hwan (Chuno) as the father to Sohn's playboy ex.
Personal Taste will begin filming at the end of February and will replace The Woman Who Still Wants To Marry starting March 31.
Via Mk.co.kr
RELATED POSTS
Tags: Kim Ji-suk, Personal Taste