Kwon Sang-woo releases new songs and DVD in Japan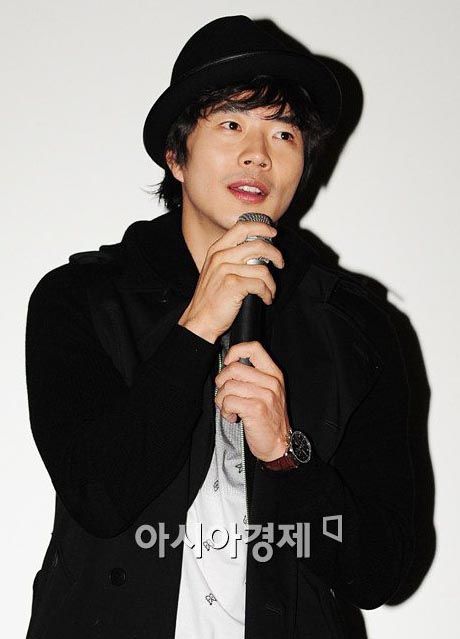 Kwon Sang-woo is making his singing debut — in Japan. This month, he'll release a DVD, Kwon Sang-woo Dream in Japan: Open the Door to the Heart, which was shot in Japan and showcases songs that the actor recorded (in Japanese). It also includes behind-the-scenes clips of recording sessions, scenes of Kwon going around to places he enjoys, and NG clips.
According to an interview Kwon gave with Japan's Sankei Sports, "Songs are one way of getting a little closer with fans. I felt envious seeing Ryu Shi-won putting out albums, touring the country, and meeting with fans." (Fellow Hallyu actor Ryu, most recently of the drama Style, has spent quite a bit of time cultivating his singing career in Japan.) A couple of the tracks included in Kwon's DVD are the ballads "Missing" and "Tears for Love," which he will perform at his upcoming fanmeets in Osaka and Tokyo on the 24th and 26th. He added, "This fanmeeting will be a new start for me."
As for his acting career, Kwon has had a few recent drama flops (Bad Love, Cinderella Man), but hopes to turn that around with his upcoming Korean War flick Into the Gunfire.
(I don't want to harsh on the guy because I feel bad for him at this point — not that the big celebrity needs my sympathy, ha — but I feel like Kwon Sang-woo needs some tough-love type of career advice. He hasn't had a bona fide hit since 2004's Stairway to Heaven — though 2005's Sad Sonata performed modestly — and I feel like he's clinging to his old image rather than trying to evolve. He's not without talent, but his reluctance to move beyond the same old stuff means all of his peers are fast moving past him…)
Via Hankook Ilbo
RELATED POSTS
Tags: Kwon Sang-woo, singers