Seo Ji-hye drops golf drama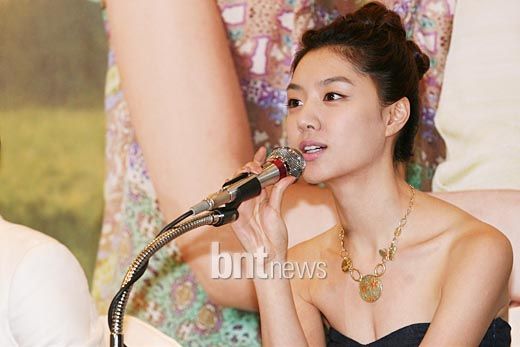 Just a few days after the main cast was announced, lead actress Seo Ji-hye has dropped out of the golfing drama Birdie Buddy [버디버디] (which I had mistaken for Buddy Buddy; the series is based on the manhwa Buddy).
According to production company Group Eight, Seo had agreed to play the role of talented golfer Min Hae-ryung and they proceeded to the final negotiation stages, but differences arose on both sides and she decided against the role after all. After the rest of the cast — led by Lee Yong-woo, UEE — participate in the drama's production press conference on the 10th, the production will begin looking for a replacement.
Well, this makes my decision easier — without Seo Ji-hye, this drama isn't much of a draw for me. I'm okay with UEE — she wasn't bad in You're Beautiful, although she wasn't particularly great, either — but I shudder to think of Lee Yong-woo leading a drama with such limited experience and bland acting. It's probably a smart thing for Seo to leave while she can and not be weighed down by Lee Yong-woo. (That may sound harsh — and I will always amend if he proves me wrong — but have you seen Style? Eek.)
Via Asia Economy
RELATED POSTS
Tags: Birdie Buddy, Seo Ji-hye